In this tutorial, we will show you the easiest way to make an amazing and functional table of flowers.
Additional materials:
Scissor
Hot glue gun
Flowers
Screws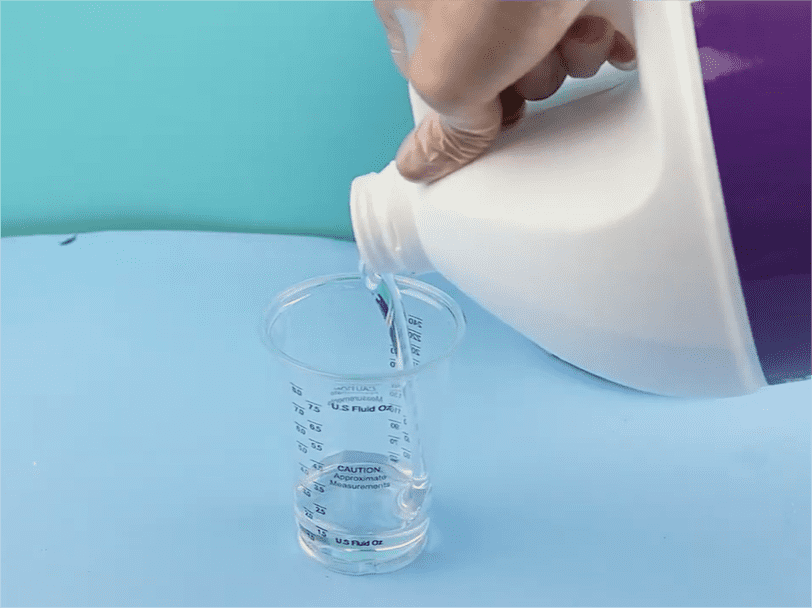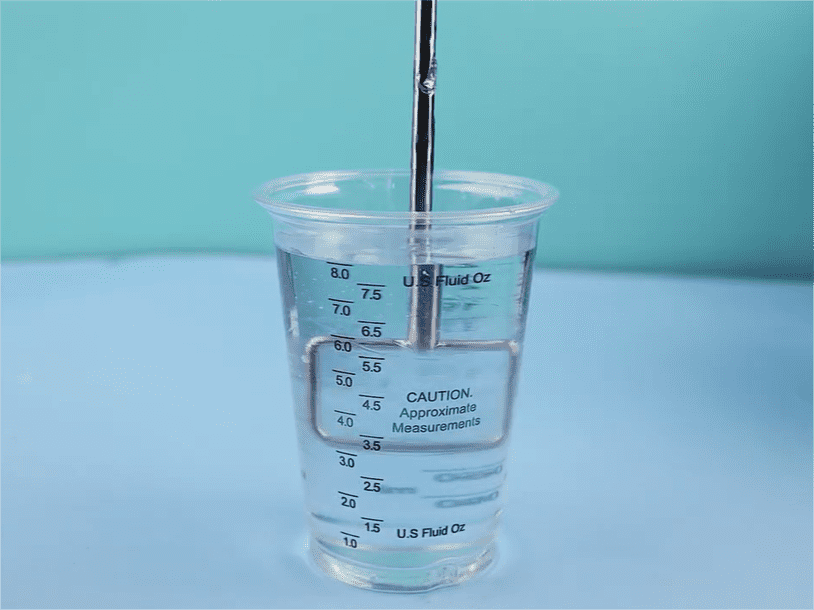 Step 1
Mix 8oz resin by 1:1 volume ratio. It's recommended to use our electric mixer to mix them.It reduces the bubbles, saves your time and gives your wrist a rest. Make sure no swirls are seen, then it's well-mixed.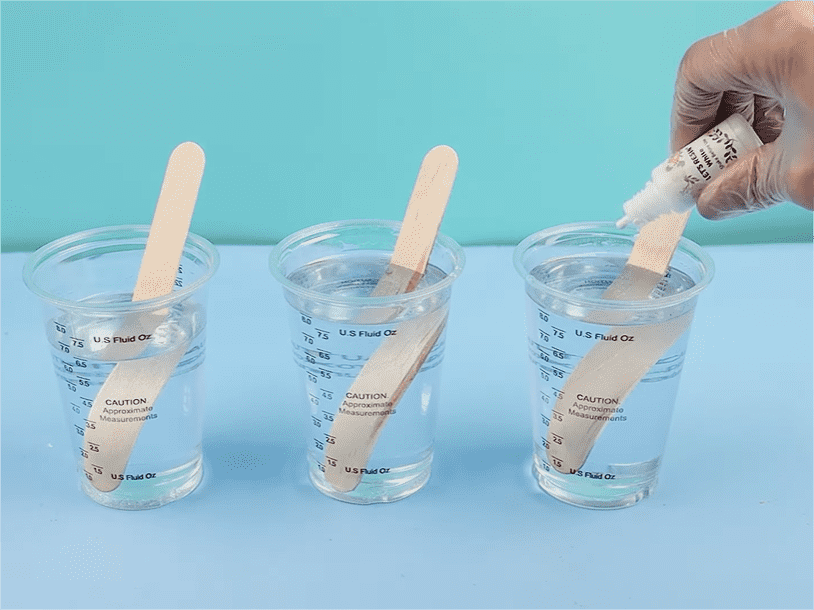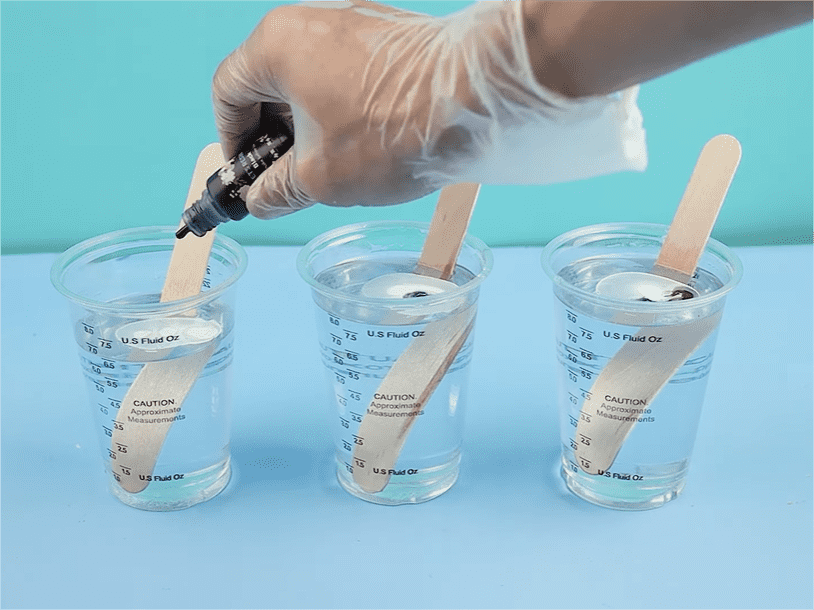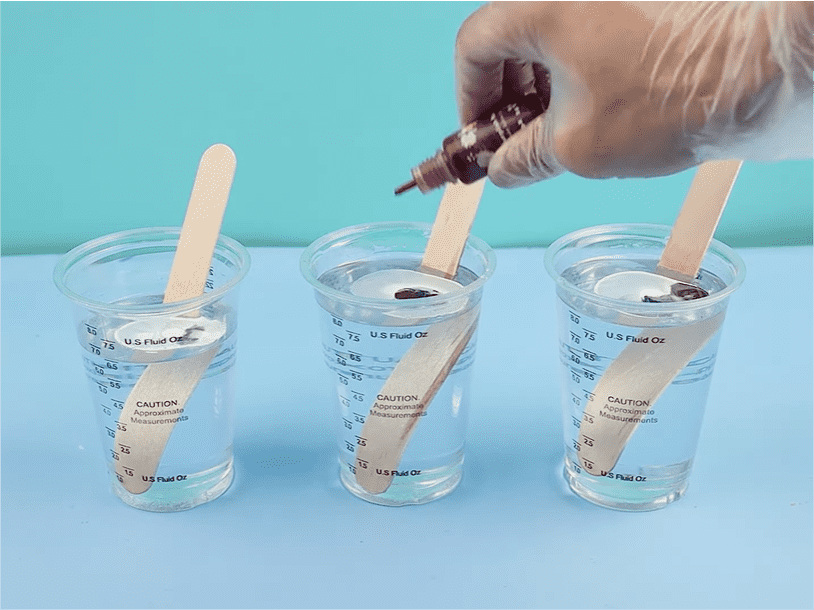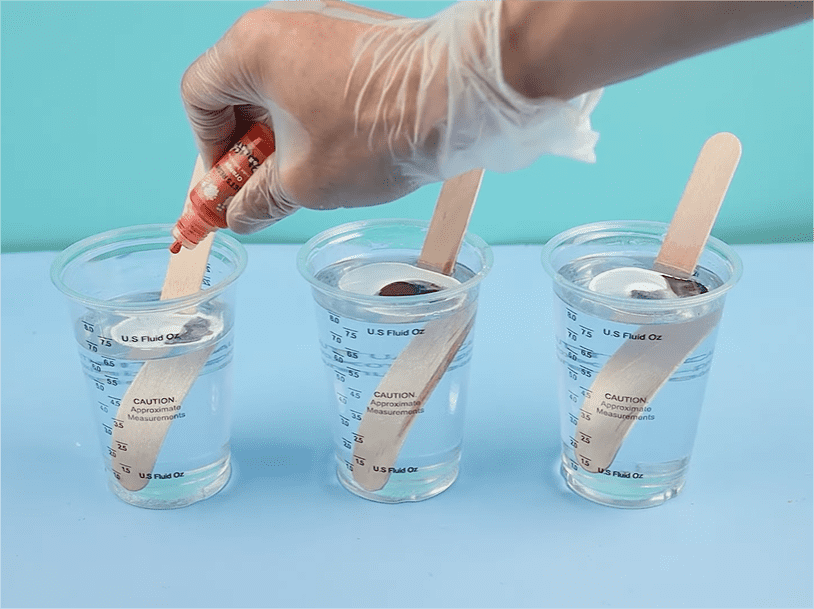 Step 2
Pour the resin into 3 cups. Add a few drops of white resin dye to all 3 cups. And add black resin dye to all 3 cups too. Add red resin dye the second cup only. Add orange resin dye to the first cup only. Mix them well.
Step 3
Then you get dark orange, greyish pink and gray.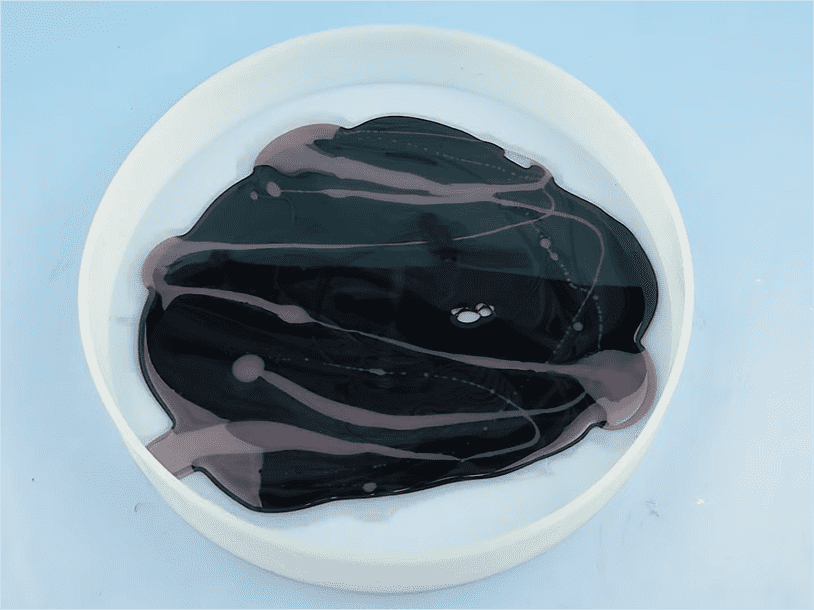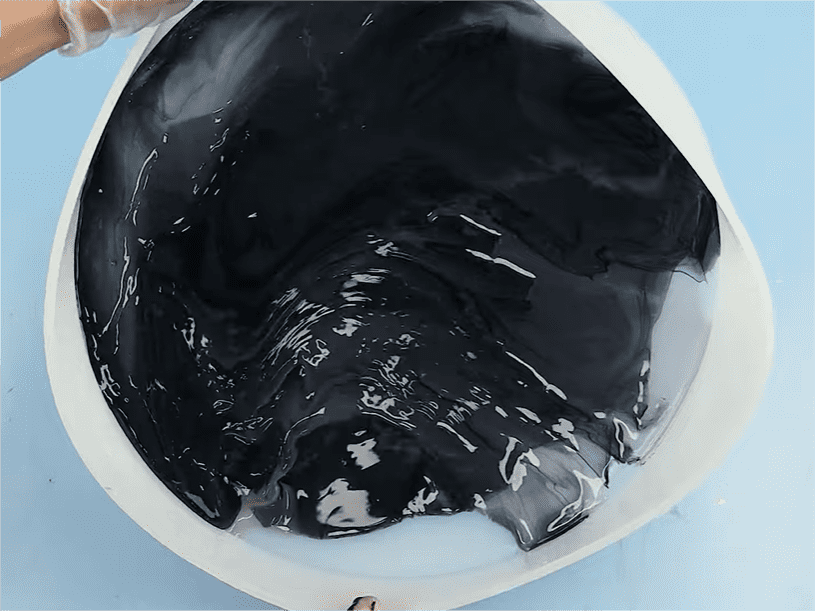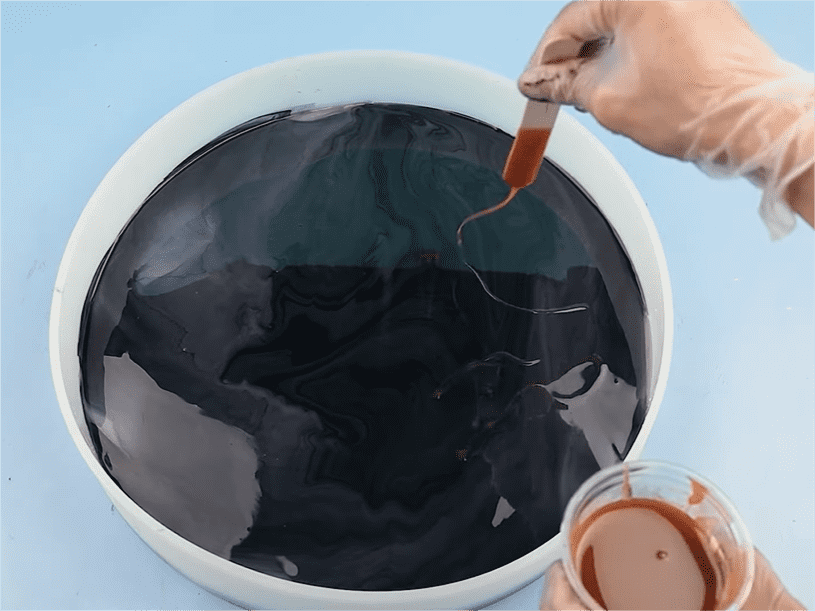 Step 4
Pour black colored resin into the mold, then add a few strings of the greyish pink. Gently move the mold to spread the resin, making it a marble texture. After the first layer cures, draw some lines with the dark orange resin.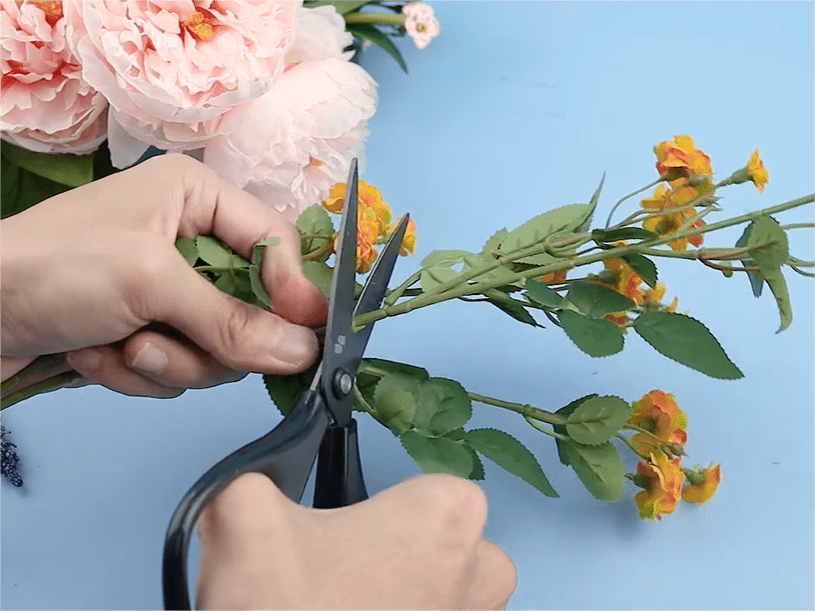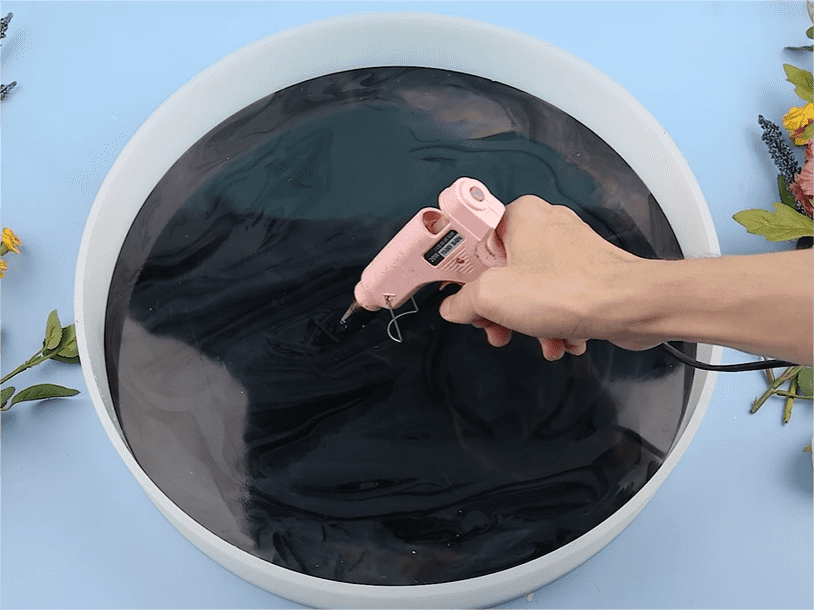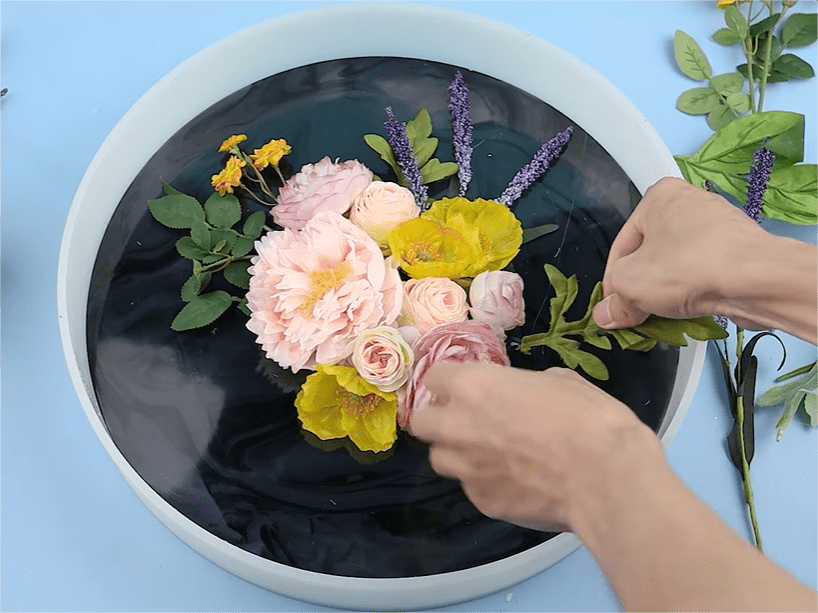 Step 5
Cut off the stems of the flowers you want to put into the resin. Fix them with hot glue. Gather the flowers in the middle.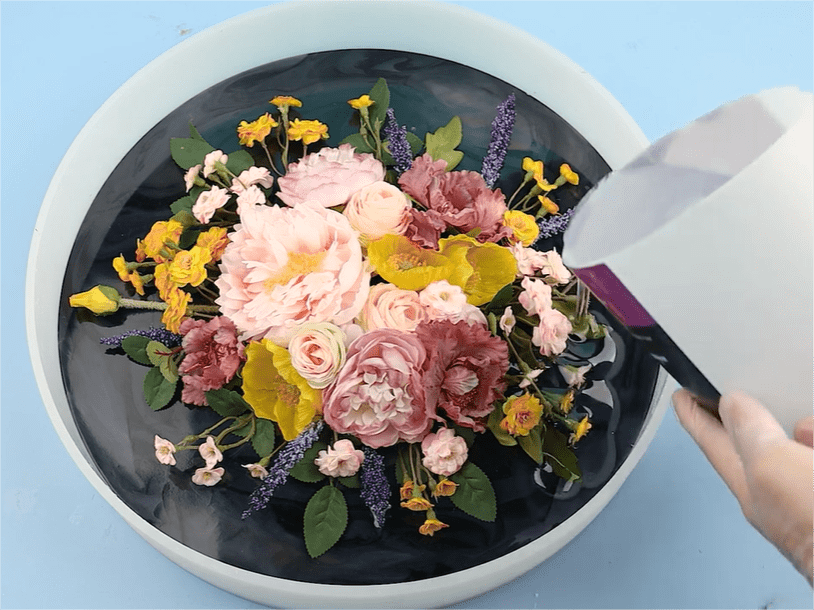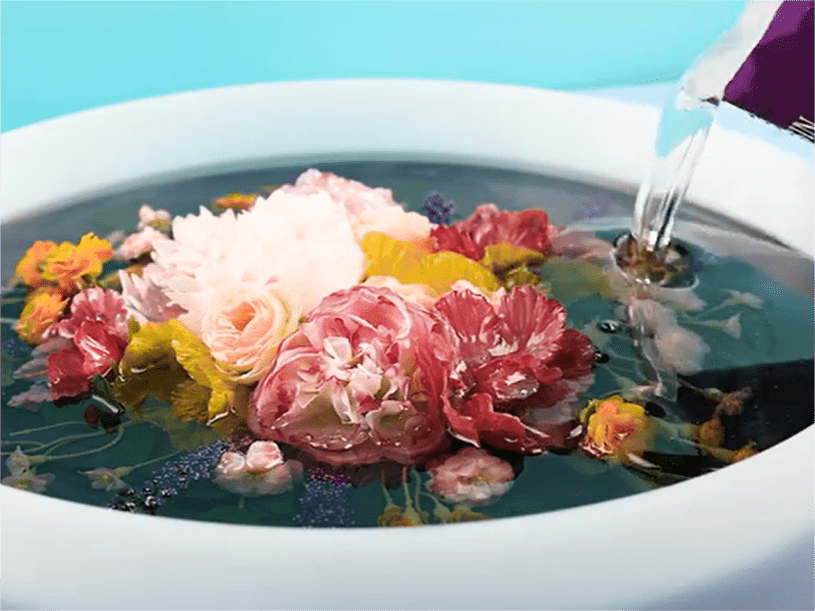 Step 6
Pour a layer of well-mixed resin into the mold, wait for 8 to 12 hours and you can pour the next layer. Pour multiple layers.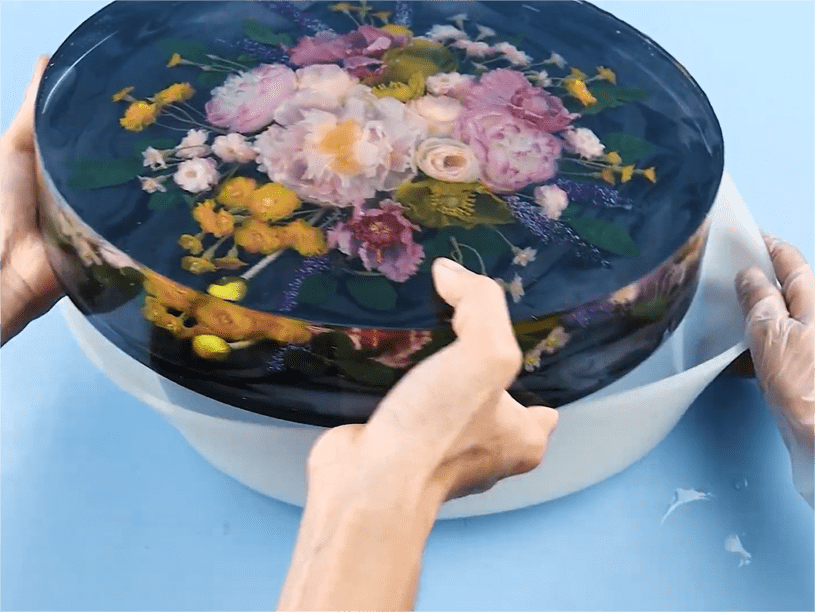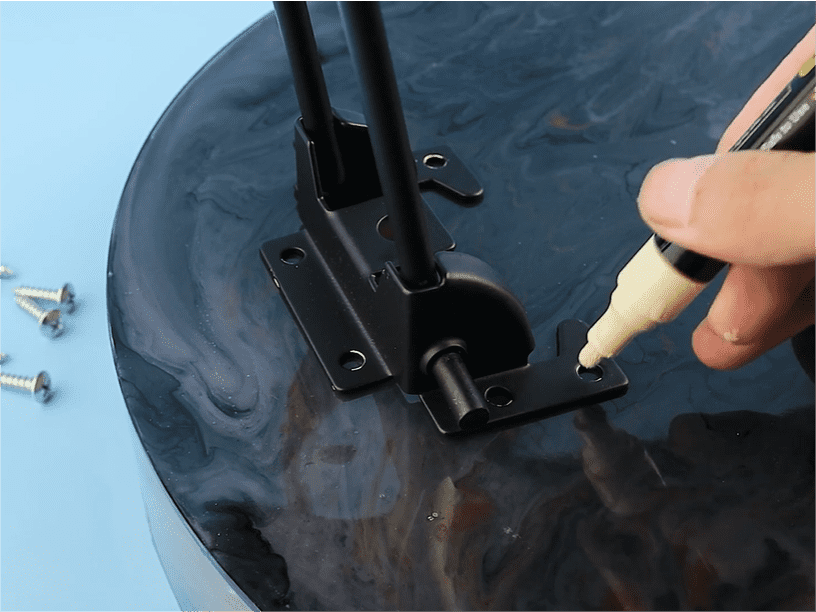 Step 7
Demold. Mark the positions of the legs, to avoid any shifting during the installation. Tighten the screws, and done!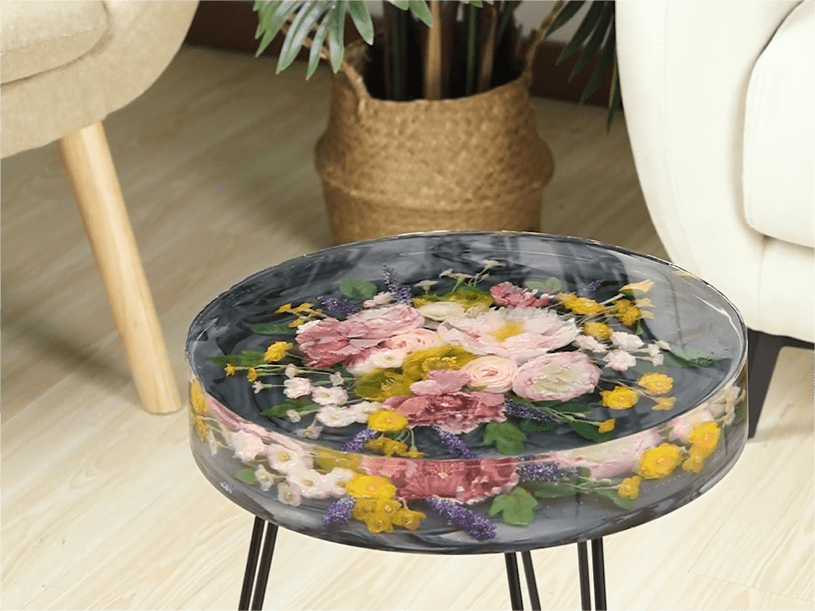 You'll get a fancy floral table!