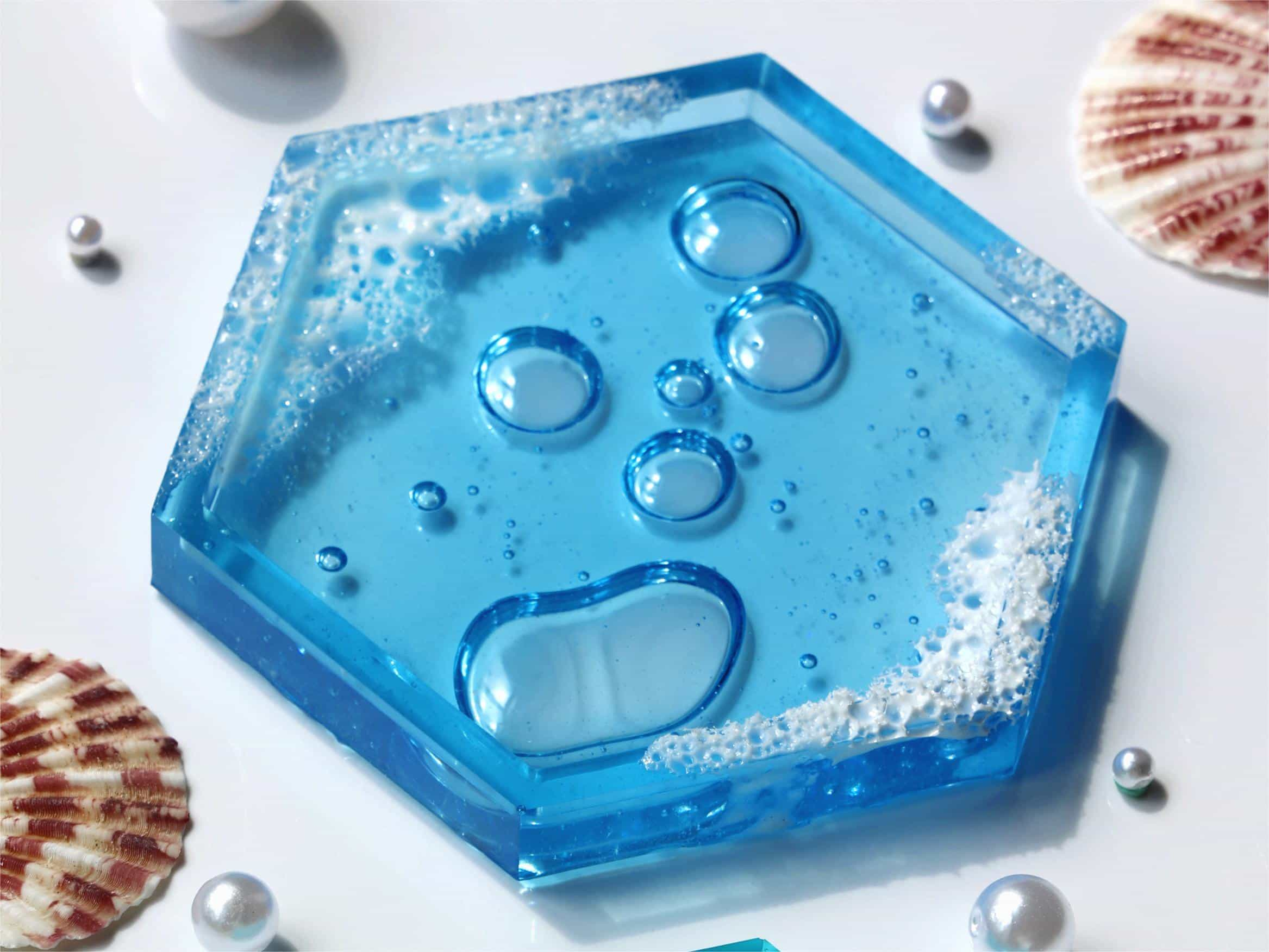 When we make the resin crafts, the work comes out with bubbles that bother us if there is a mistake during the operation. But if you think about it differently and make big bubbles out of little bubbles. There's nothing wrong with having bubbles, it can also be a fun look!
Step 1
Mix the resin with the alchol ink and pour it into the coaster molds.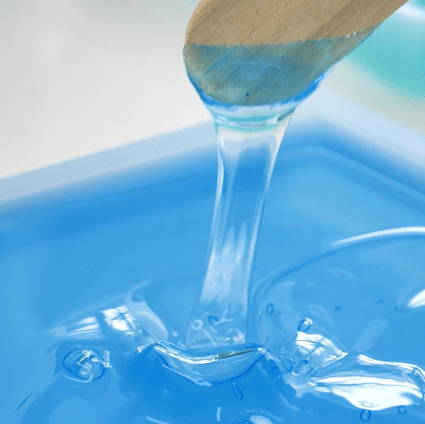 Step 2
Let it sit for 20 to 40 minutes for the resin to thicken. Pick up the resin with a stirring stick and spread it over the resin, then pick out the large air bubbles.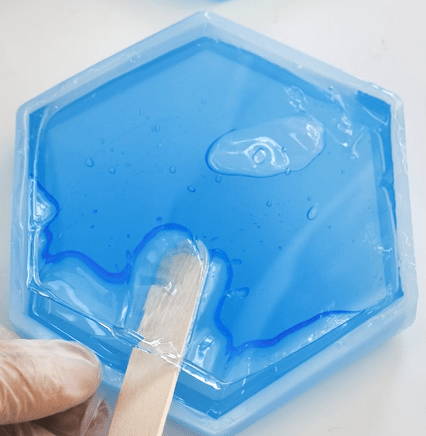 Step 3
Cut the pvc sheet into hexagonal shape and cover it on the surface of the resin. Pick up the PVC sheet with a stirring stick to allow air to enter and then cover the PVC sheet to contain the air.
Step 4
Pour a layer of resin on the PVC sheet to prevent air bubbles from running out.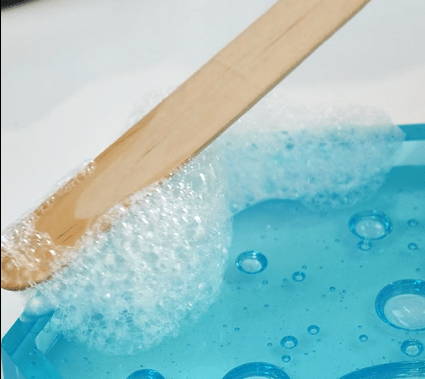 Step 5
Mix the UV resin with the ocean white pigment and apply it to the edge of the coaster. Then put the bubbles that blow from the soapy water over the UV resin and fully cure it with the UV light.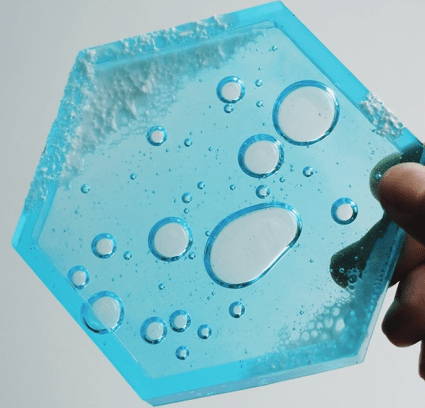 Step 6
Wait for at least 8 hours to demold, you will get a exquisite rectangle home decor.A wonderful air bubbles coaster is finished!