Resin Heating Mat, Fast Resin Curing Machine with Silicone Mat
Regular price

$35.99

Sale price

$29.99

Description

LET'S RESIN® User Manual for Resin Heating Mat: Download

【Exclusive Customization & Safer】LET'S RESIN is committed to providing convenient tools for craft enthusiasts, helping you save time while enjoying the fun of DIY. That's why we exclusively developed this resin heating mat. Considering the conditions of silicone material and resin curing, we improved the traditional heating pad and made personalized settings for temperature adjustment, which is very suitable for molds curing. For safety and not to harm the mold, we designed, tested, and adjusted for a long time, and finally adjusted the maximum temperature to 149 °F (65 °C).

【3-4H Epoxy Resin Curing Mat】When the temperature is adjusted to the highest, it can reduce the curing time from 12 hours to 3-4 hours, shortening your waiting time. During the waiting time, you can watch a movie with your family and friends, and after the movie, you can see the beautiful epoxy resin work. Meanwhile, our resin curing mat is also very suitable for small business craftsmen, allowing you to fulfill orders faster and improve your production efficiency, which is a very good choice.

【Silicone Molds Friendly】We know that craft enthusiasts often use heat guns and torches to speed up resins curing or use high-viscosity resins to shorten the curing time, resulting in increased bubbles, silicone molds tearing, and flawed handicrafts. Not perfect. Therefore, we have customized a more ideal solution with fewer bubbles and faster curing to speed up the curing of the resin in a gentler way without damaging the mold. You can choose LET'S RESIN low viscosity epoxy resin and then use our heating mat. It can get the perfect handicraft.

【Reusable & Keep Clean】We specially equipped a 15.7''x11.8'' silicone mat in the resin curing mat kit, put the silicone mat on the resin curing mat to keep warm and prevent the epoxy resin from sticking to the heating mat. The silicone mat is very large, which can cure multiple coaster molds or a single large-area mold at one time. You can also use the silicone mat separately for other scenes to keep the table clean.

【Curing Tips】①

The resin thickness should be within 20mm, and the molds should be within 2mm. If the thickness of the resin is too large, heat will be released, resulting in rapid heating, which may damage the molds. 

② When heating, put the silicone mat on the resin heating mat. ③The molds need to be in full contact with the silicone mat to ensure uniform heating. ④Operate at room temperature of 77°F (25°C), and set the heating pad to the highest temperature (149°F/65°C). The curing time is the shortest. ⑤When heating, please don't leave the heating mat for a long time to ensure safety.
Shipping Policy

Free Shipping Over $30 for US.
All orders will not be accepted (except the USA), countries outside the USA may not able to place your order temporarily.
All US orders will be processed within 1-2 days (business days). Typical shipping time is are 2 - 5 business days. If you wanna cancel your order, please contact us as soon as possible.
Please refer to the Shipping Policy for more details.
30 Days Returns & Refunds

We really hope you like your purchase from LET'S RESIN. And we gladly accept returns within 30 days of receipt for items in new condition.
Please refer to the Returns & Refunds Policy for more details.
Share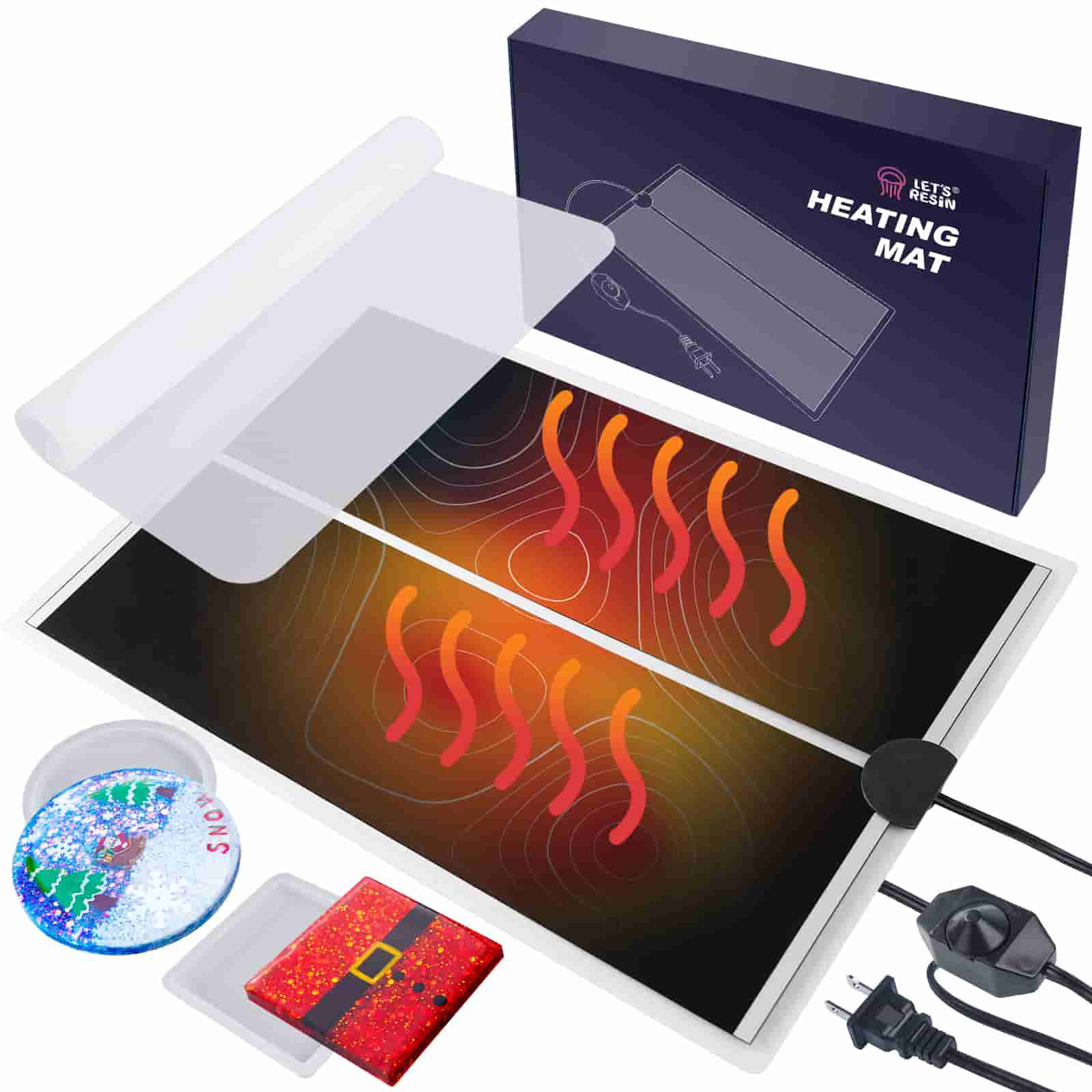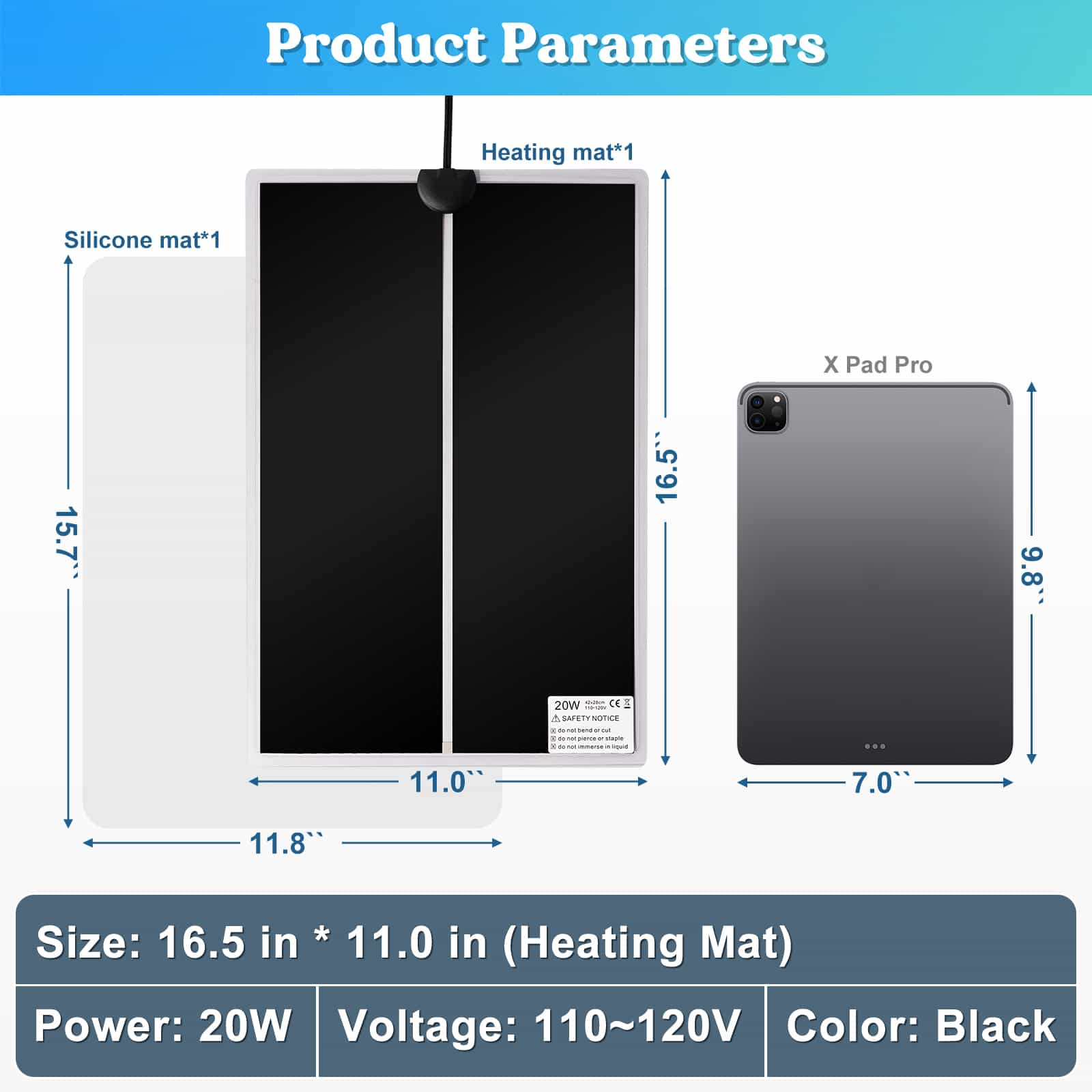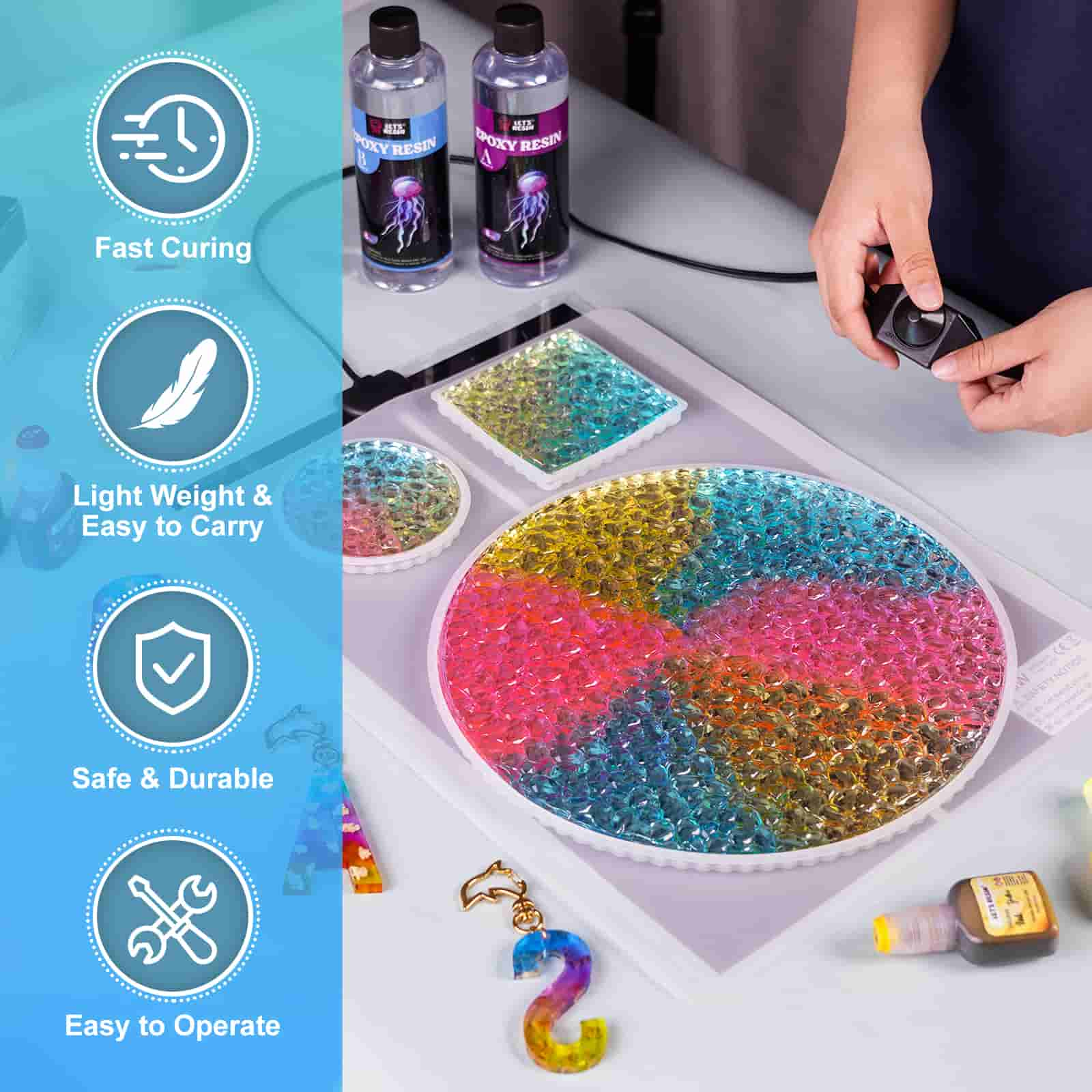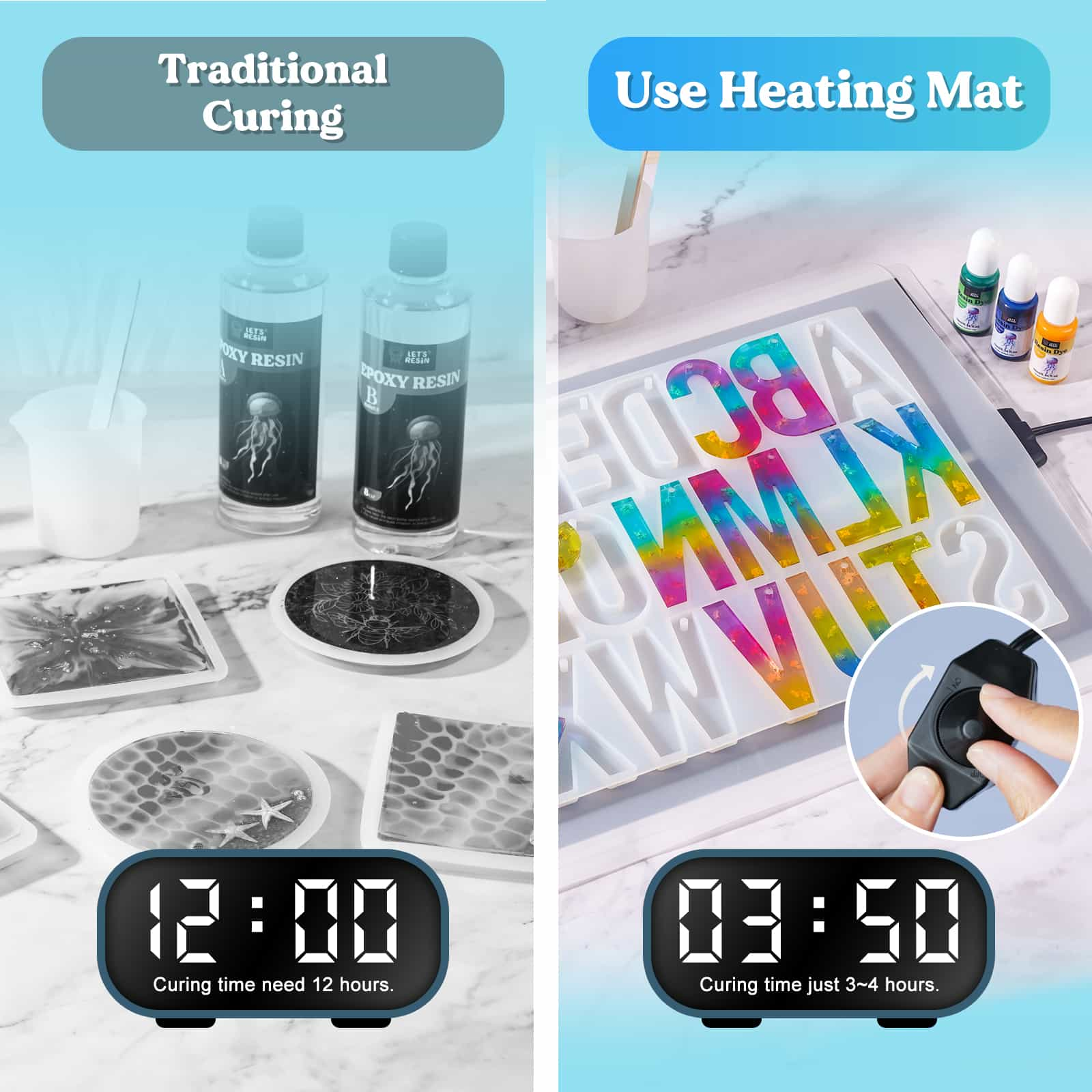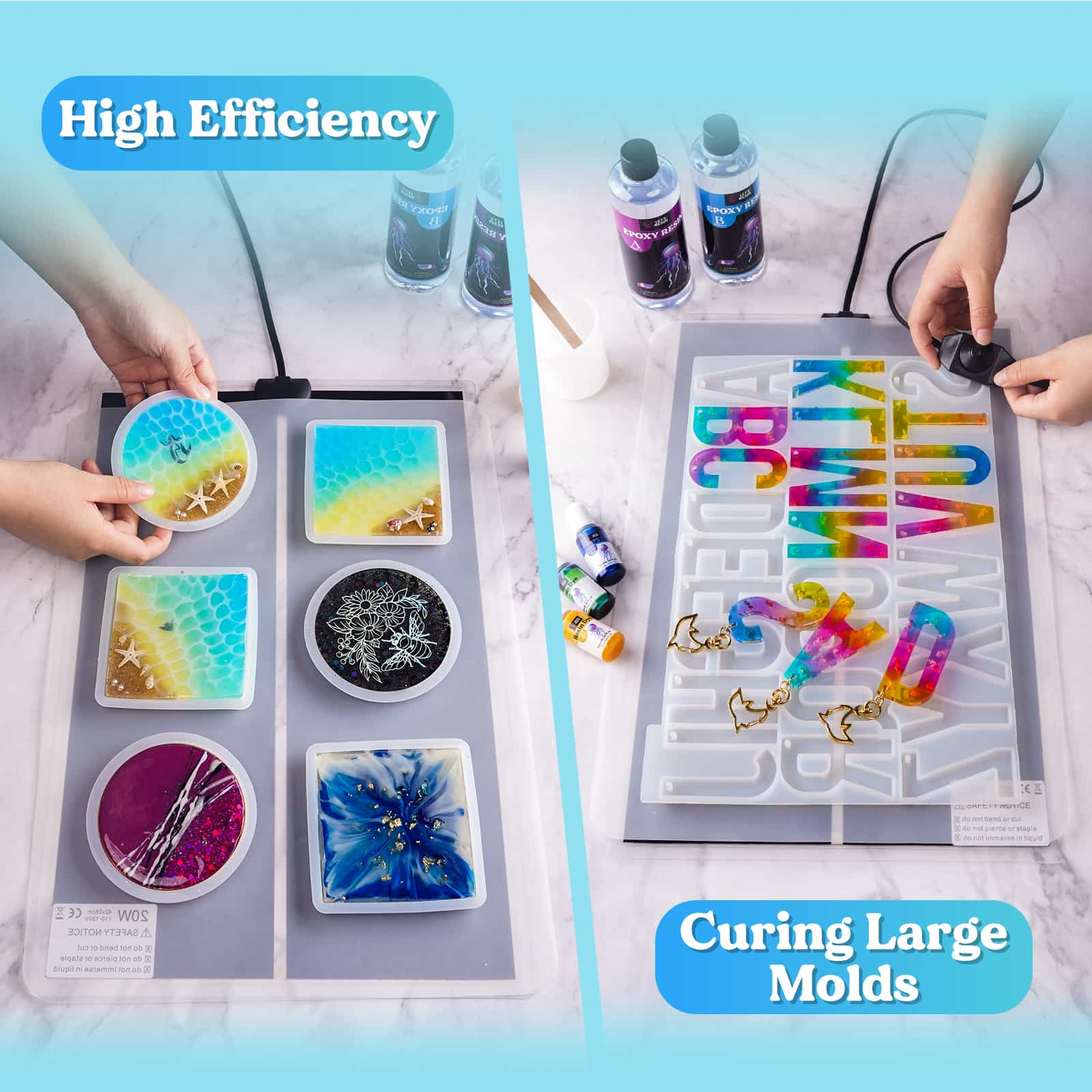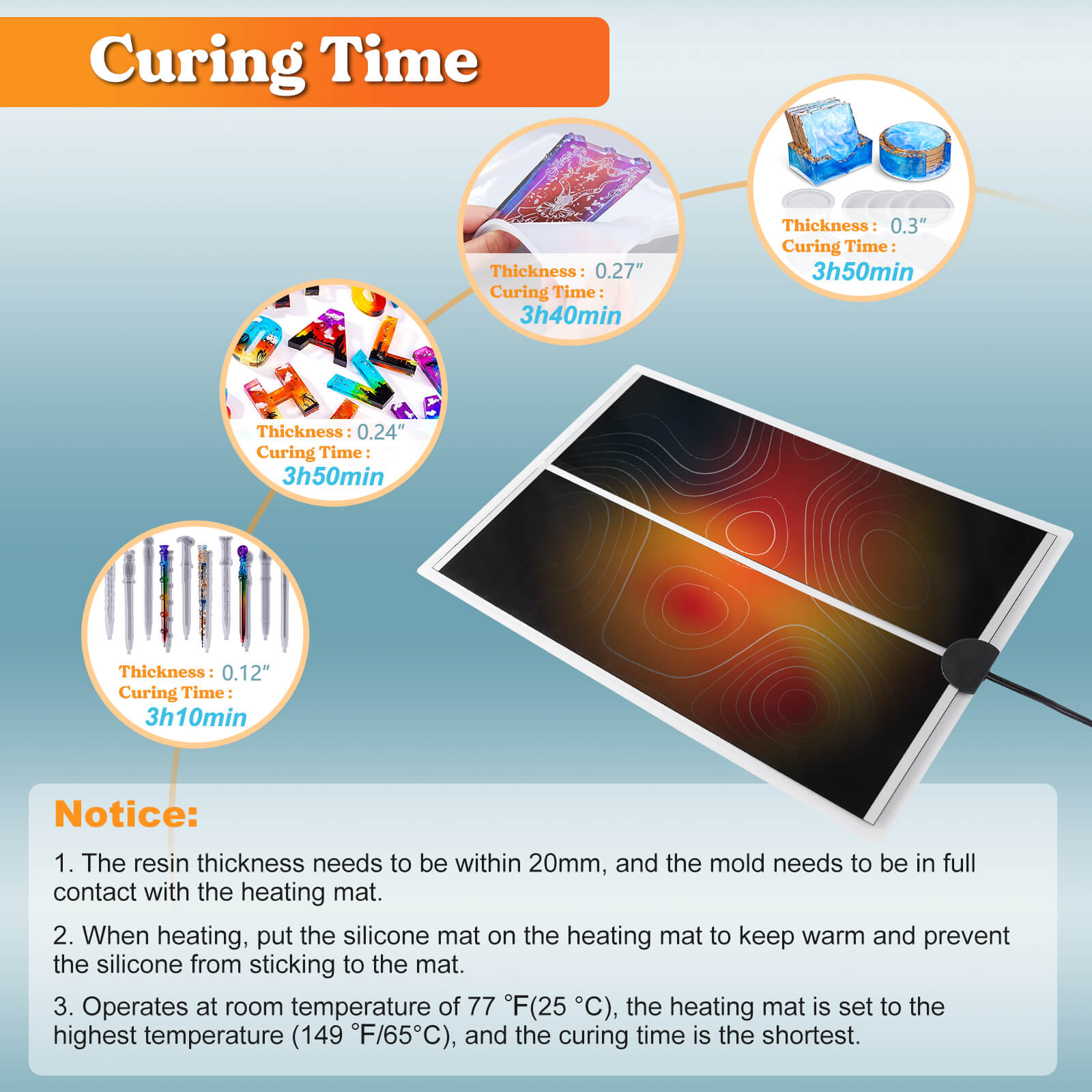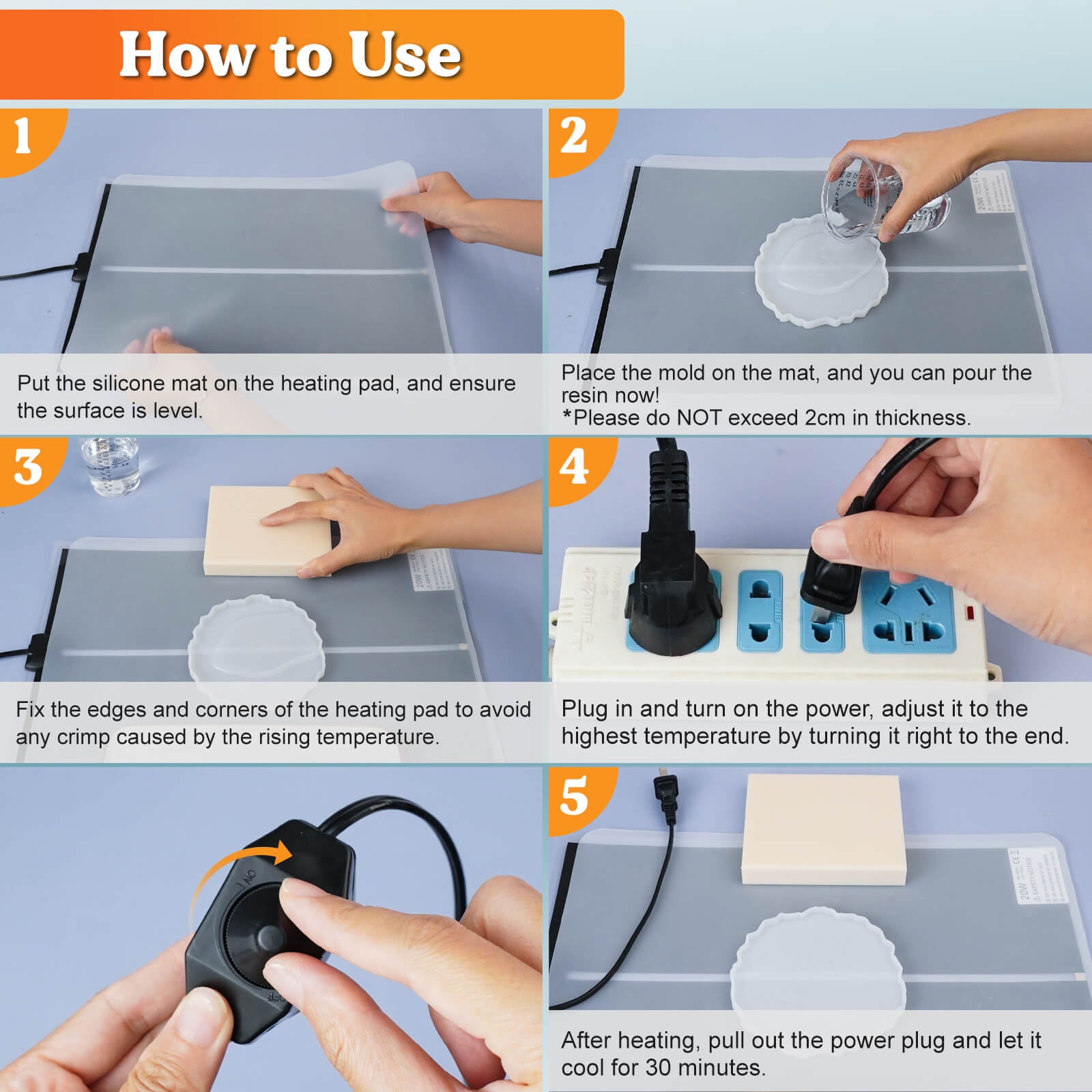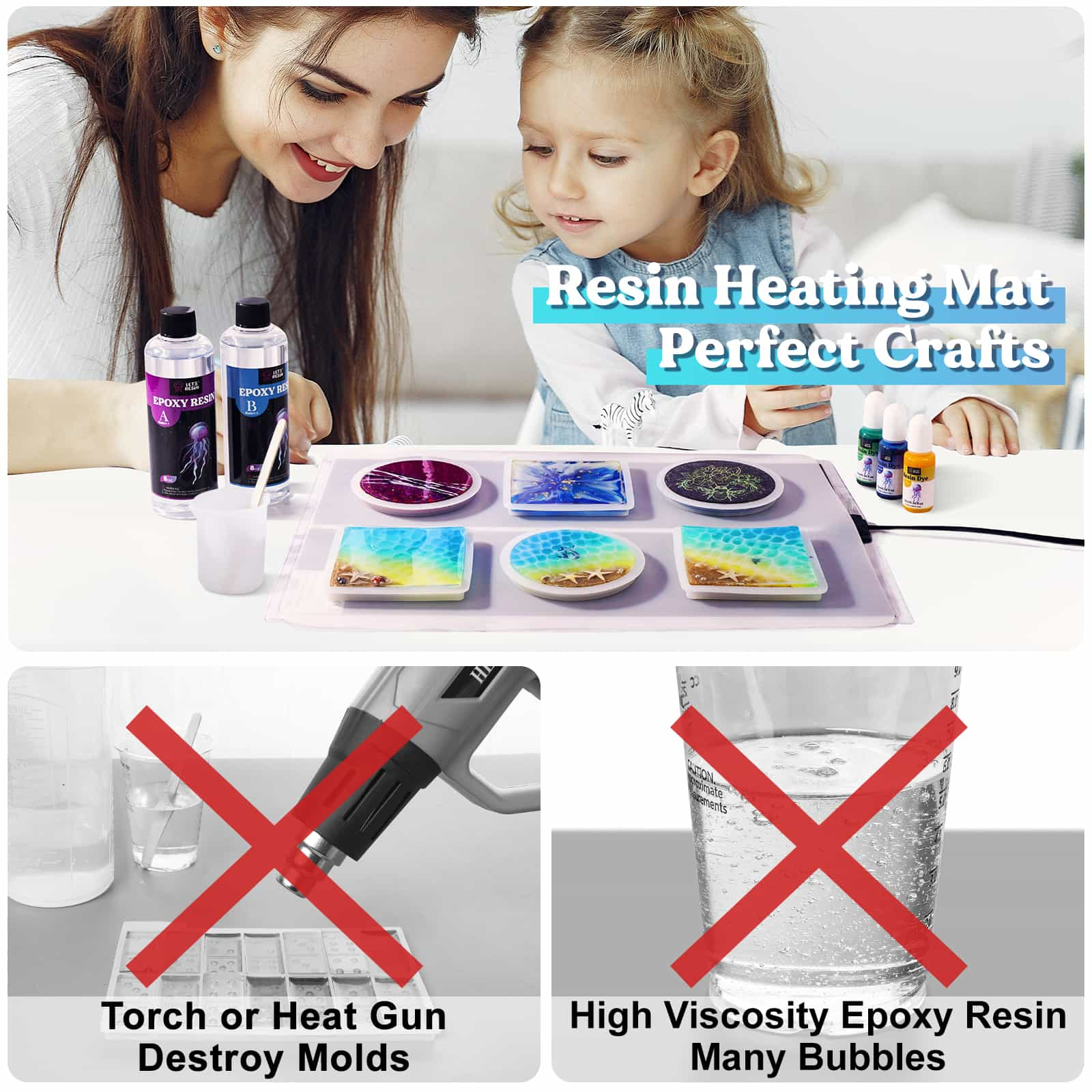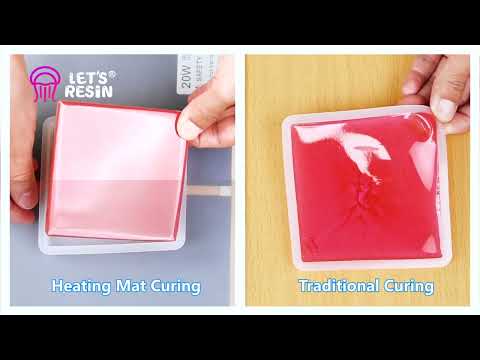 Curing Time