30A Liquid Silicone Rubber (Blue) - 160oz/10lbs
Regular price

Sale price

$129.99

Description

【LARGE VOLUME 160OZ/10LBS & EXTREMELY DURABLE】: LETS RESIN silicone mold making kit comes with 2 bottles, each bottle containing 80oz/5lbs of platinum cure silicone, which is a very safe silicone material, non-toxic and odorless; the silicone mold finished with LET'S RESIN 30A silicone rubber has higher tear strength & resistance, not easily break, great for making simple one or two-part block molds.

【 SELF-DEGASSING & NO BUBBLES】: No vacuum machine is necessary! The bubbles of liquid silicone will automatically disappear within 2 hours at room temperature due to its low viscosity feature. Bubbles tend to occur in hot temperatures. To reduce all micro-bubbles, you can seal and store the mixed casting silicone in the refrigerator for 1 hour while curing, then continues to cure at room temperature.

【EASY MIXING & FAST CURING】: LET'S RESIN mold making kit is designed with vibrant blue colors, you can easily see whether part A and part B mixed evenly thanks to the bicolor appearance; The mix ratio is 1:1 by weight. Just pour the equal Part A and Part B together, then stir the silicone rubber mixture for 3 minutes; the working time is within 30 minutes and the cure time is 3~ 6 hours at room temperature. The final curing time varies on your mold size and thickness and the curing temperature; heat cure will also shorten the curing time.

【WIDE APPLICATION & LONG LIFE SPAN】: LET'S RESIN high-performance silicone for mold making is very ideal for art craft use, easily make your own silicone molds, including resin casting molds, large silicone molds, 3D silicone molds, concrete molds, cement molds, soap molds, candle molds, plaster molds, clay molds, etc; The silicone molds have a very long life span, which can be used up to 500~1000 times.

【TIPS FOR MOLD MAKING 】: Cure inhibition is one of the most common issues that can occur during the making mold process. The platinum catalyst in the molding silicone can become deactivated by coming in contact with contaminants like UV RESIN,3D print resin, Sulfur-based clay, and Tin-cure silicone. We suggest you read the manual carefully before the operation and always make a small patch test first. Please feel free to contact us if there's any issue, we provide replacement service and a money-back guarantee.
Shipping Policy

Free Shipping Over $30 for US.
All orders will not be accepted (except the USA), countries outside the USA may not able to place your order temporarily.
All US orders will be processed within 1-2 days (business days). Typical shipping time is are 2 - 5 business days. If you wanna cancel your order, please contact us as soon as possible.
Please refer to the Shipping Policy for more details.
30 Days Returns & Refunds

We really hope you like your purchase from LET'S RESIN. And we gladly accept returns within 30 days of receipt for items in new condition.
Please refer to the Returns & Refunds Policy for more details.
Share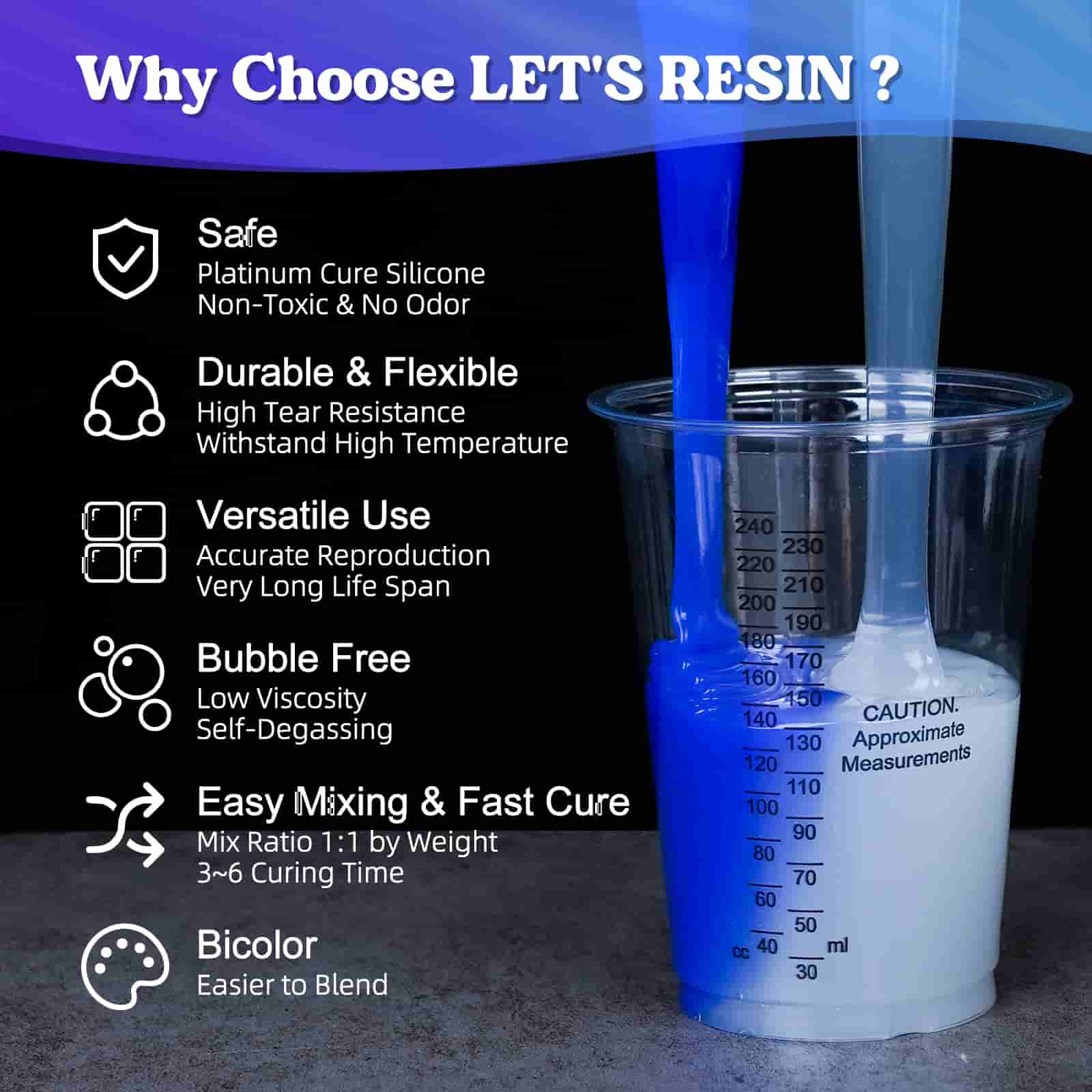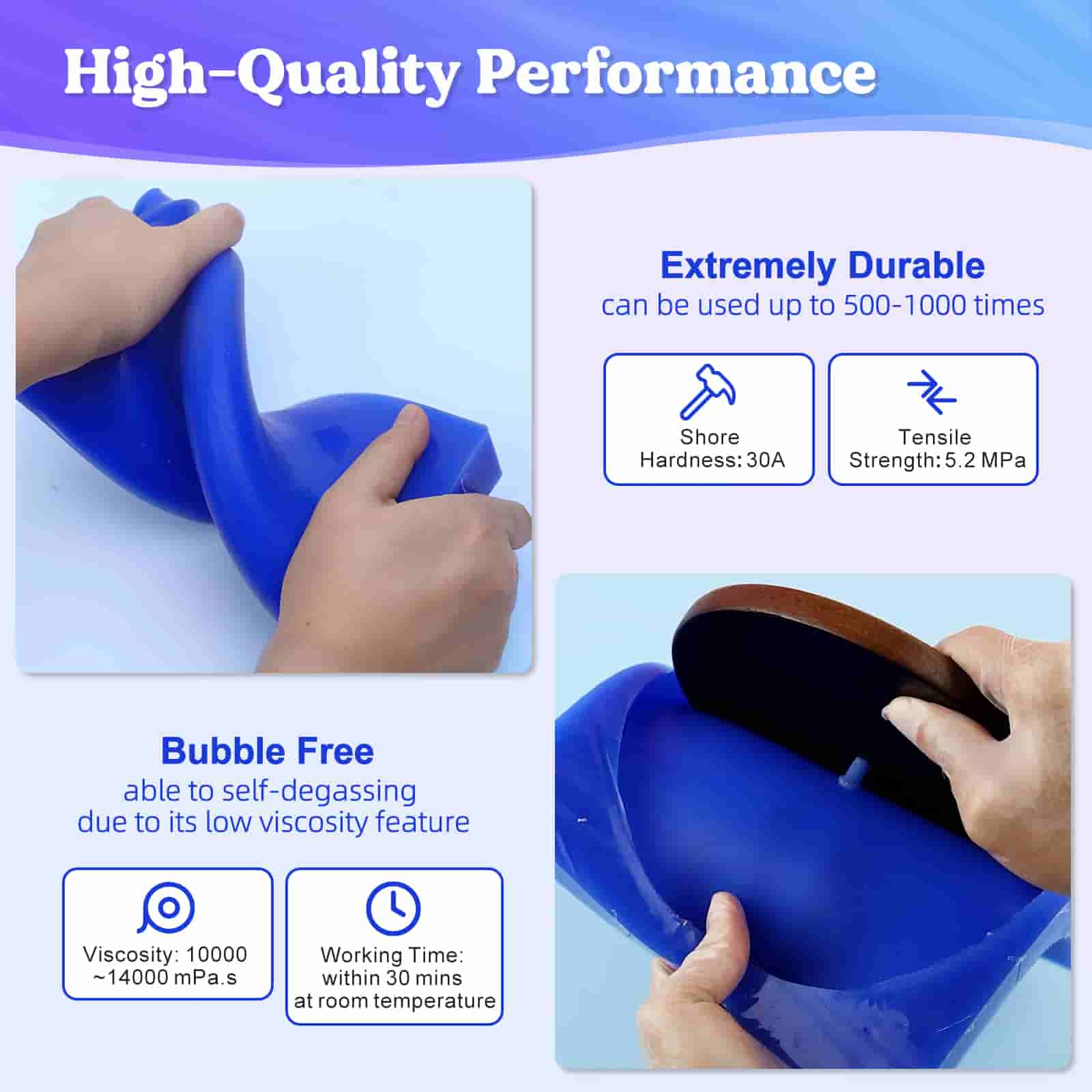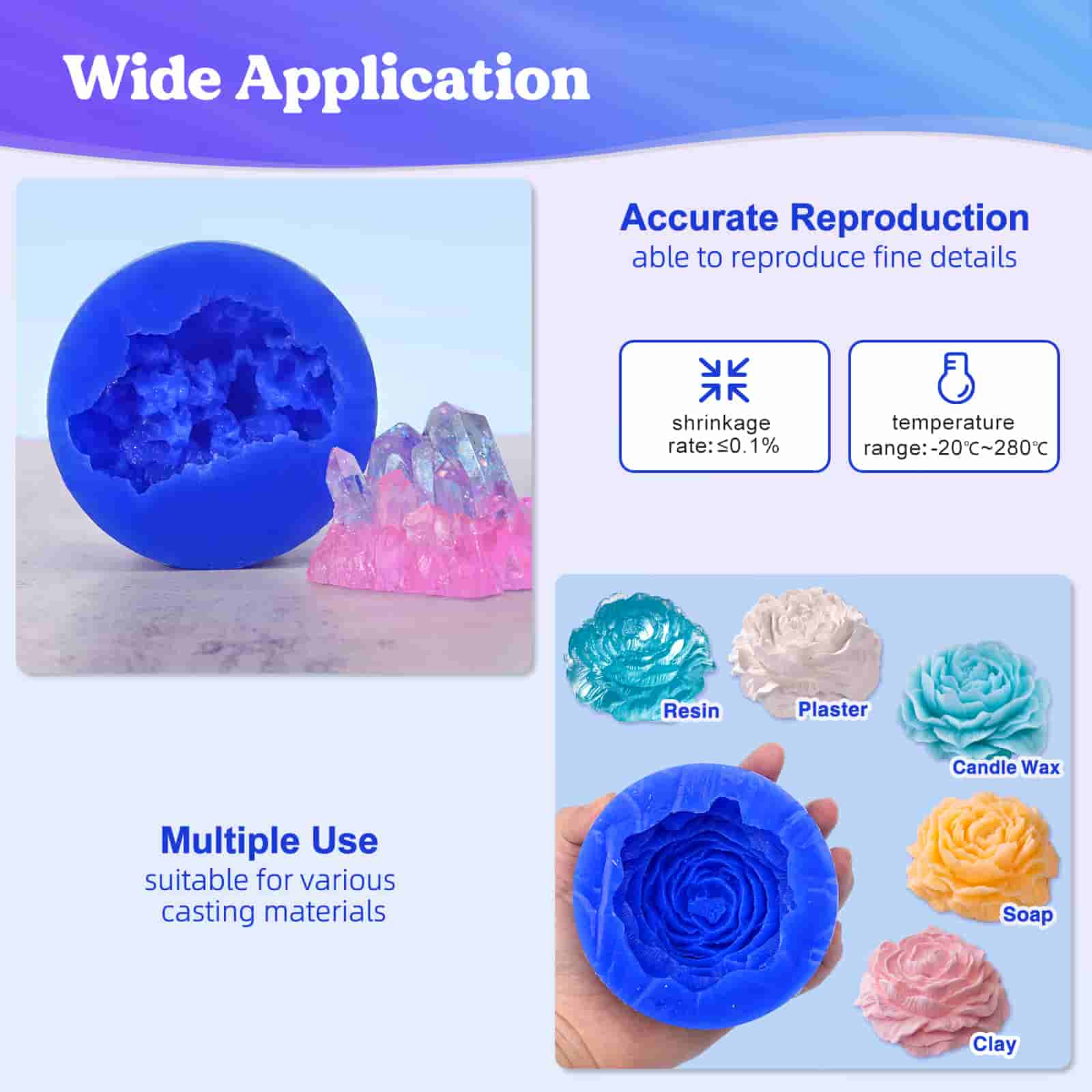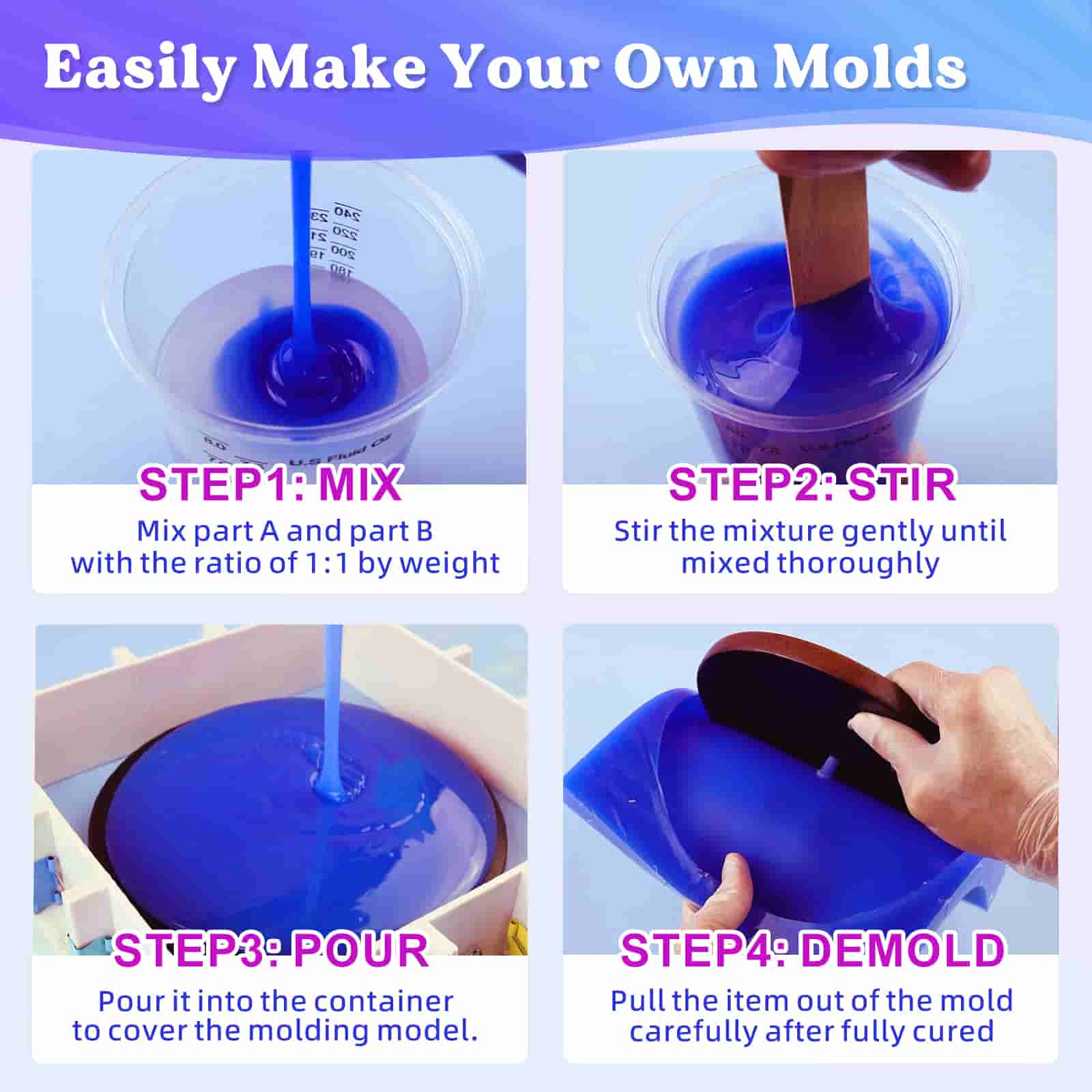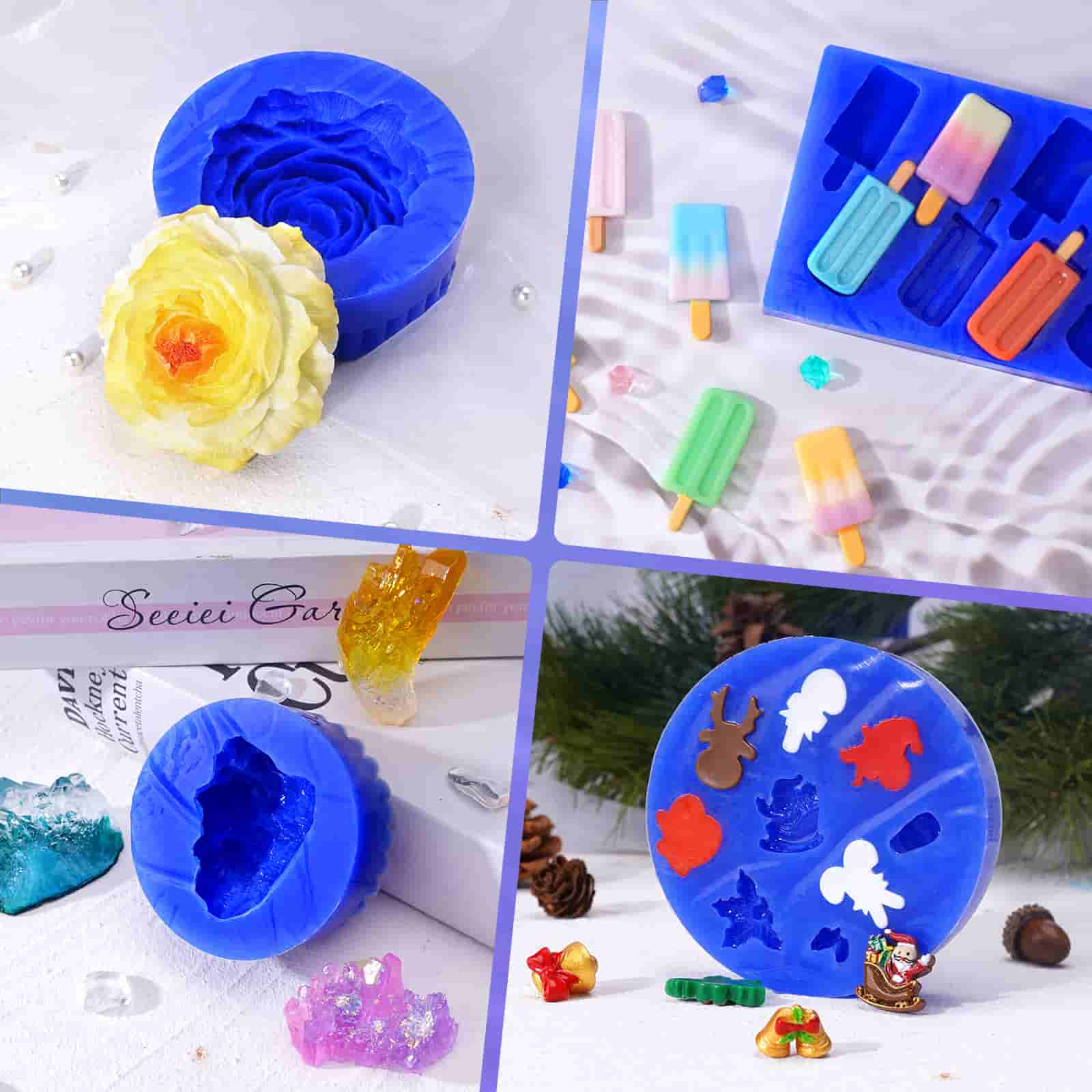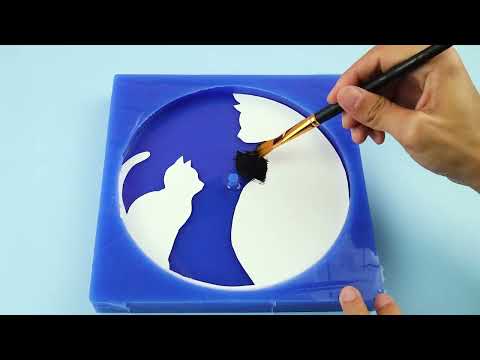 Multi-Purpose Use

Craft Tips
How to make mold boxes?

How to avoid silicone not cure?

How to estimate silicone required?

The effect of temperature on curing