Today we're going to show you 6 easy steps to create a large resin letter light. The Letter can stand for the name of someone, or unique meaning. Together used with some resin pigment and different kinds of fillers like dried flowers, the resin letter light is perfect as a gift or decorative ornament.
Ready to DIY a resin letter light? Let's get started ...
---
7 Steps to Create A Large Resin Letter Light :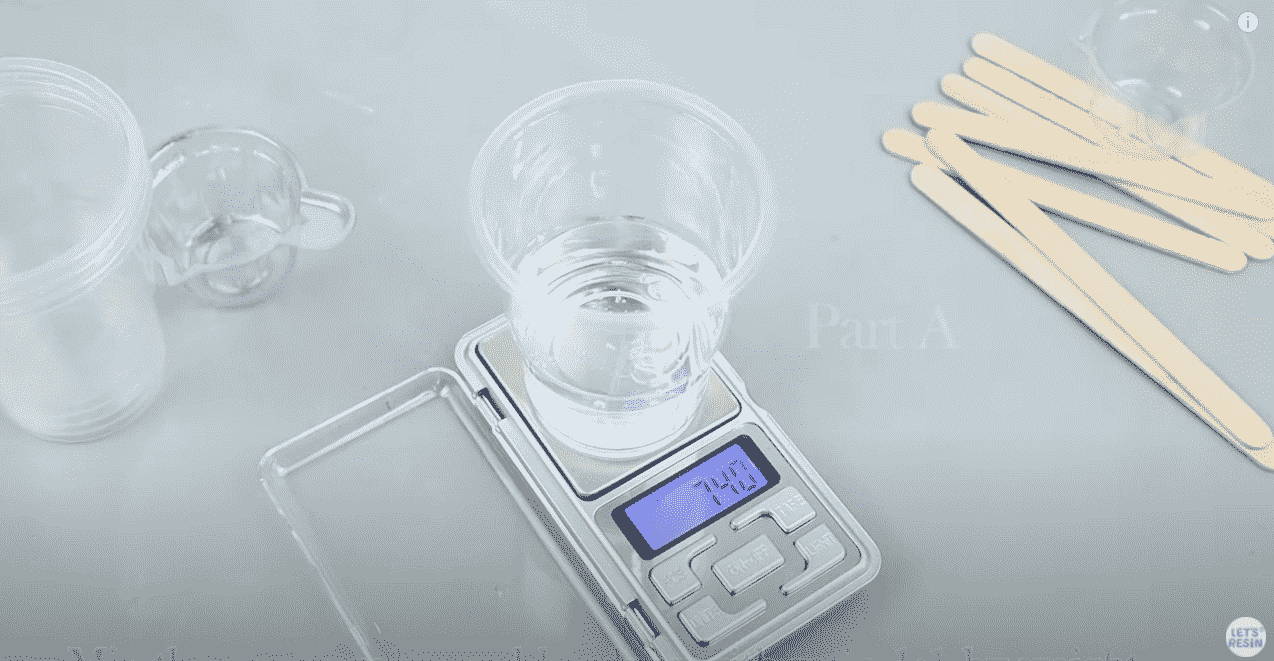 Step 1
Start by mixing the 1:1 ratio by weight of Let's Resin Epoxy Resin. Carefully pour 74g of part A into a Silicone Cup, and then pour the same amount of part B. There should be at least 5 minutes for slow mixing, and then 2-3 minutes to reduce bubbles.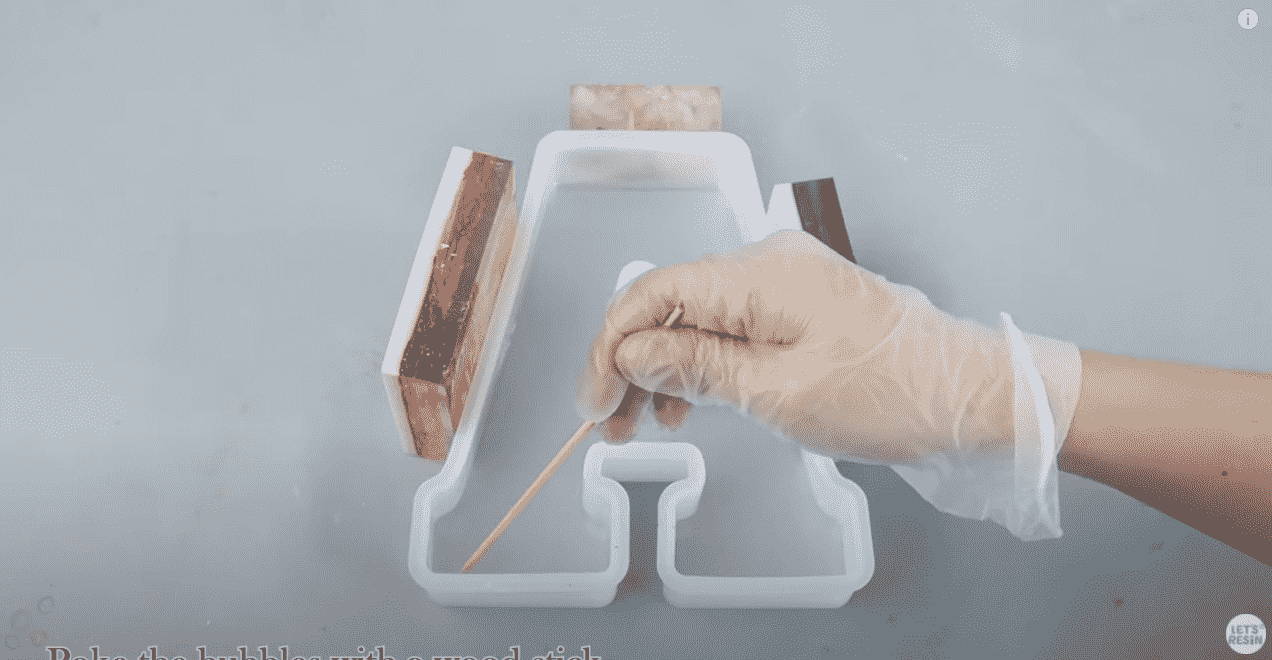 Step 2
Place the large letter mold on the desk, and put some hard and heavy objects around it to prevent deformation during the crafting process. Slowly pour epoxy resin with a height of about 5mm into the mold, and use a bamboo stick to pick out the air bubbles attached to the mold. Please note this is the first layer of epoxy resin.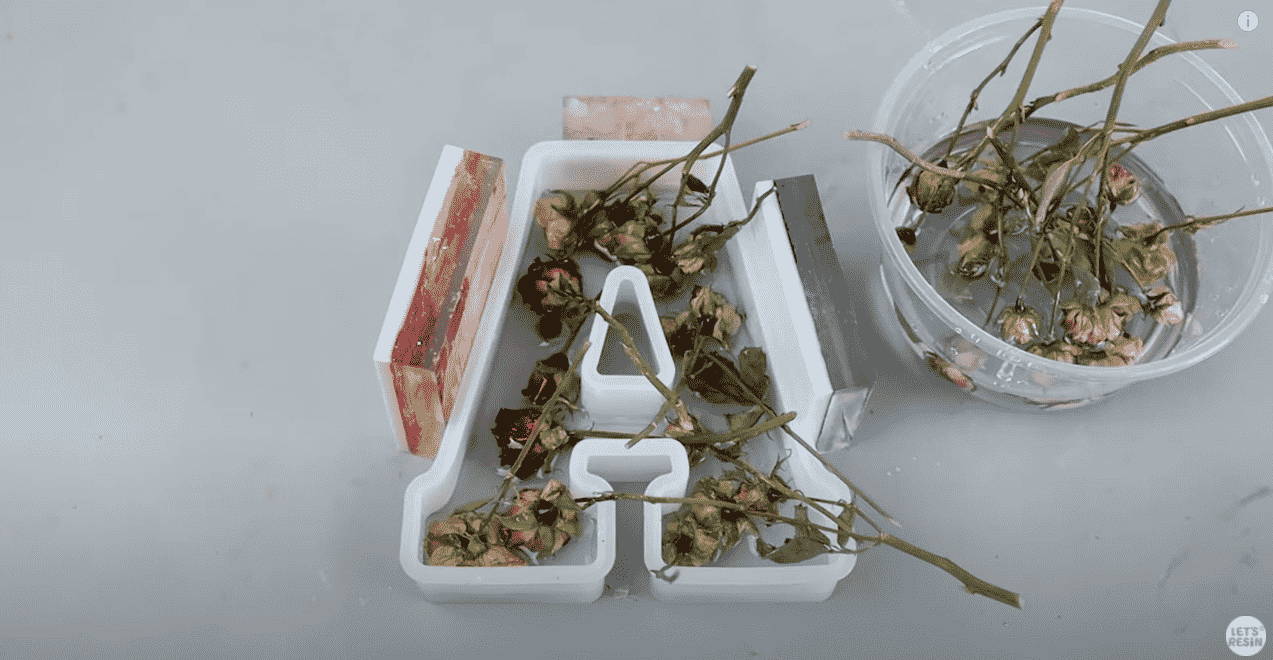 Step 3
To reduce bubbles, firstly soak the dried flowers into the epoxy resin. Then put these dried flowers into the mold. And set them aside to cure about 8 hours or longer. Once this layer of epoxy resin is fully hardened, cut off the excess branches.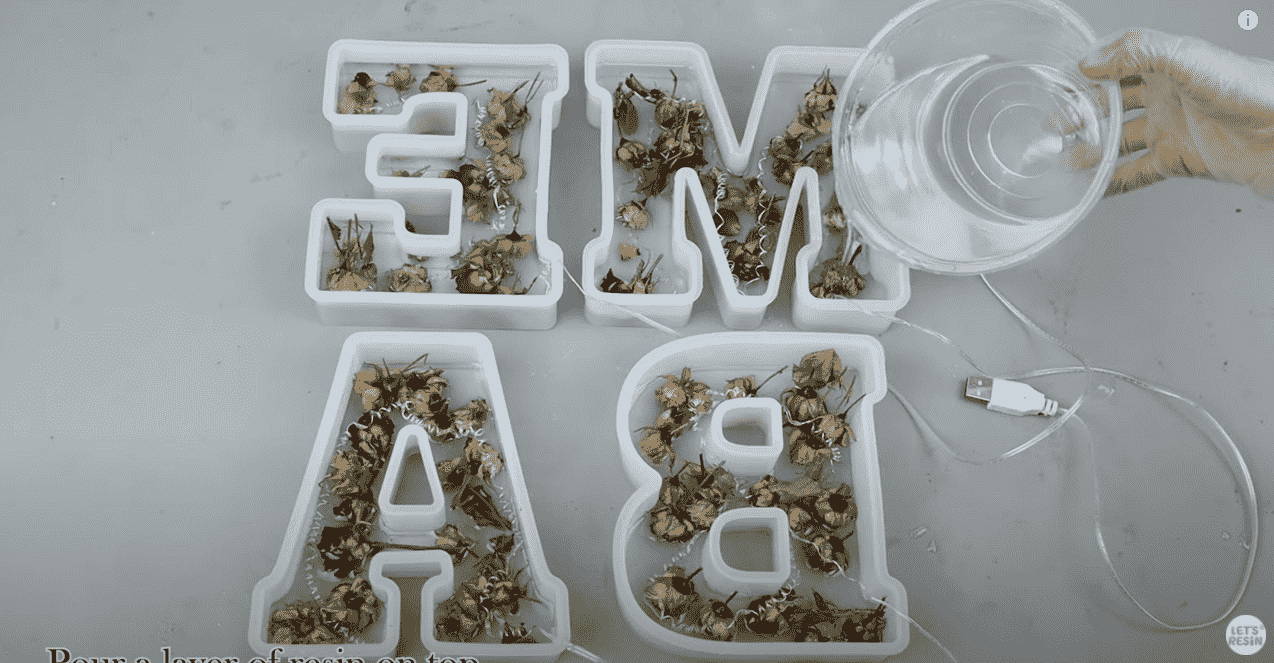 Step 4
Put the waterproof string lights into the mold, or fix them between the dried flowers. Then, continue to pour the epoxy resin into the mold until there is still a height of 5mm left for the mold.
Step 5
Prepare four cups of 100g epoxy resin. Add white mica powder, silver holographic fine glitter, gold metallic fine glitter, and white opaque resin pigment paste into these four cups respectively, and stir evenly.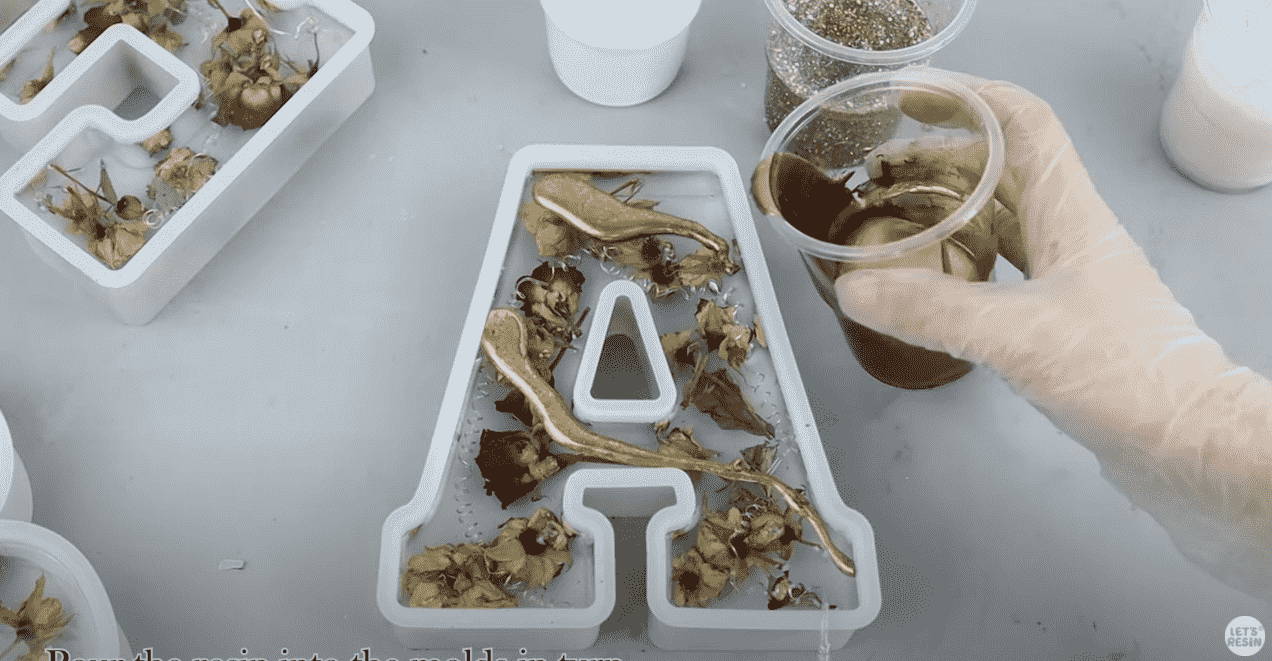 Step 6
Pour the mixture into the mold randomly in one direction. Set it aside to cure. The epoxy resin will need at least 8 hours to dry fully. Once the epoxy resin is fully hardened, remove it from the mold.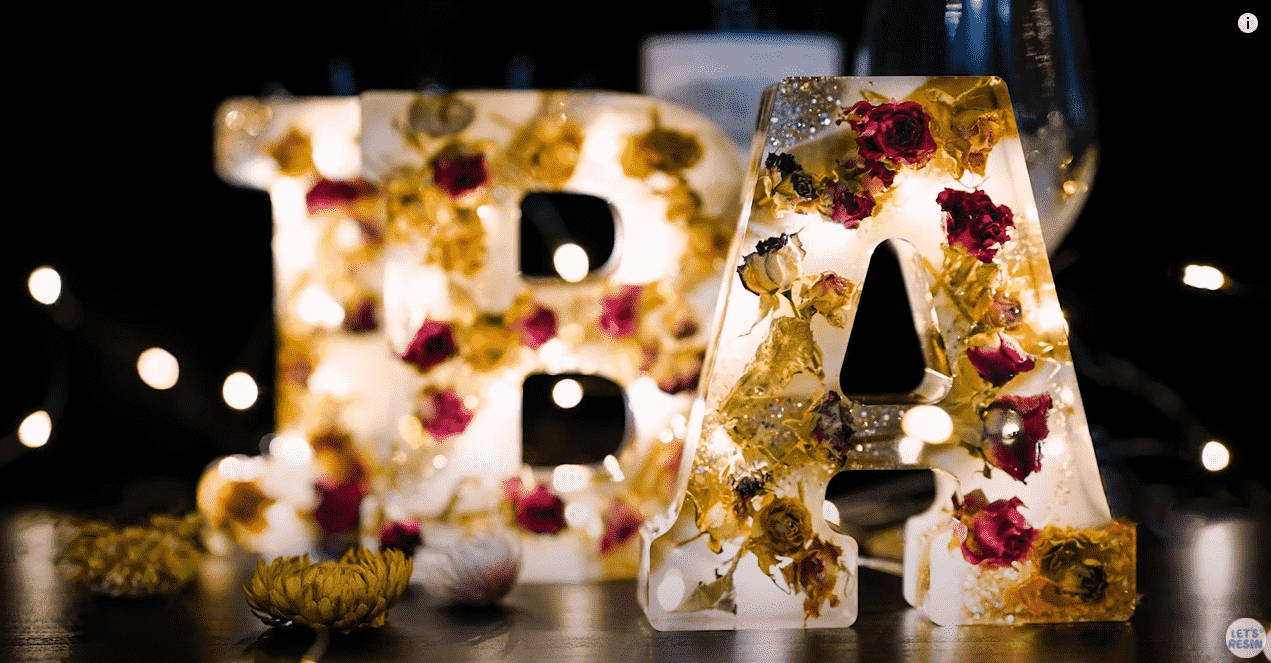 Step 7
Turn on the string light.
Wow, what an amazing large letter light!!! Now, Use it to decorate your home or give someone as a gift.
Shop Set for Your Creation :  

* We hope you feel inspired to create resin crafts of your own! Please leave any questions or comments below.