10A Liquid Silicone Rubber (Teal) - 2kg/70oz
Regular price

Sale price

$69.99

Description

【PREMIUM MOLDS MAKING SILICONE MATERIAL】: LETS RESIN translucent liquid silicone for mold making are platinum-cured silicone, which is safe silicone material, non-toxic and odorless, and can be cured at room temperature or heated to cure; designed for making excellent flexibility and high tear resistance silicone molds, which can last a long time use, great for highly-detailed molds as well as 3D silicone molds.

【NO BUBBLES】: The bubbles of liquid silicone will automatically disappear within 2 hours due to its low viscosity feature, no vacuum degassing is necessary. The working time is within 30 minutes and the complete cure time is 6~ 8 hours at room temperature. The final curing time varies on your mold size and thickness, extend the time if needed (Tips: To reduce micro bubbles,the silicone can be sealed and stored in the refrigerator for 1 hour then continue to cure at room temperature.)

【WIDE APPLICATION】: LET'S RESIN high-performance mold making silicone rubber is very ideal for art craft use, easily make your own silicone molds for casting resins, wax, gypsum, soap, candle, polymer clay, etc. Due to the silicone is translucent clear, it can also be mixed with LET'S RESIN mica powder, chameleon powder, and even glow-in-the-dark pigment to create a unique color shade and offer you more DIY fun.

【EASY MIXING & POURING】: This silicone molds making kit includes part A and part B, the mix ratio is 1:1 by weight. Pour the equal Part A and Part B together, then stir the silicone rubber for 3 minutes, make sure to scrape the bottom and the side of the mixing cup to ensure thoroughly mixed. If you're new to mold-making, this mold-making kit is a perfect choice for you to try! No special skills or tools are needed. You could enjoy this fun and creative activity all-day.

【MOLD MAKING TIPS】: Cure inhibition is one of the most common issues that can occur during the mold-making process. The platinum catalyst in the liquid silicone rubber can become deactivated by coming in contact with contaminants like UV RESIN,3D print resin, Sulfur-based clay, and Tin-cure silicone we suggest you read the manual carefully before the operation and always make a small patch test first.
Shipping Policy

Free Shipping Over $30 for US.
All orders will not be accepted (except the USA), countries outside the USA may not able to place your order temporarily.
All US orders will be processed within 1-2 days (business days). Typical shipping time is are 2 - 5 business days. If you wanna cancel your order, please contact us as soon as possible.
Please refer to the Shipping Policy for more details.
30 Days Returns & Refunds

We really hope you like your purchase from LET'S RESIN. And we gladly accept returns within 30 days of receipt for items in new condition.
Please refer to the Returns & Refunds Policy for more details.
Share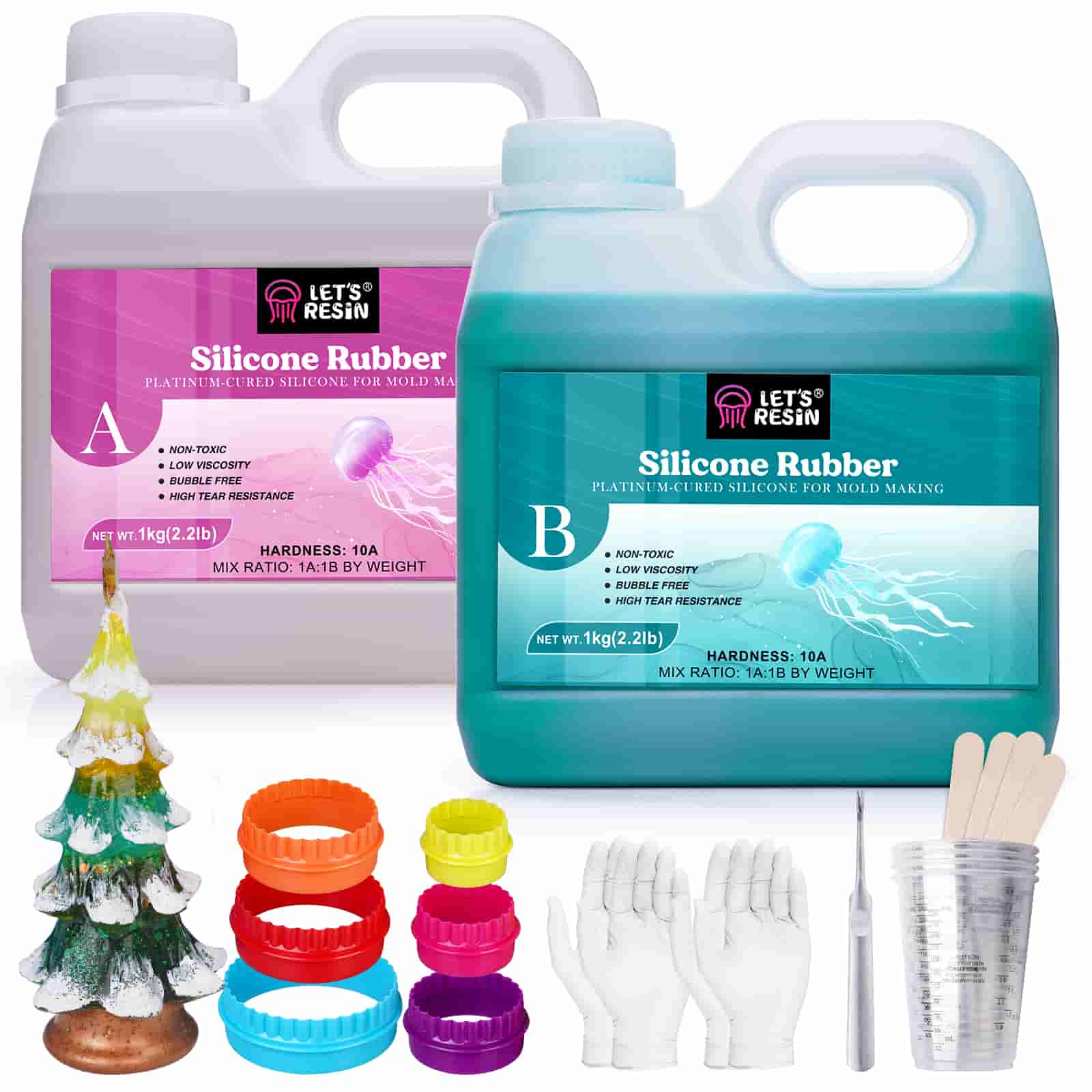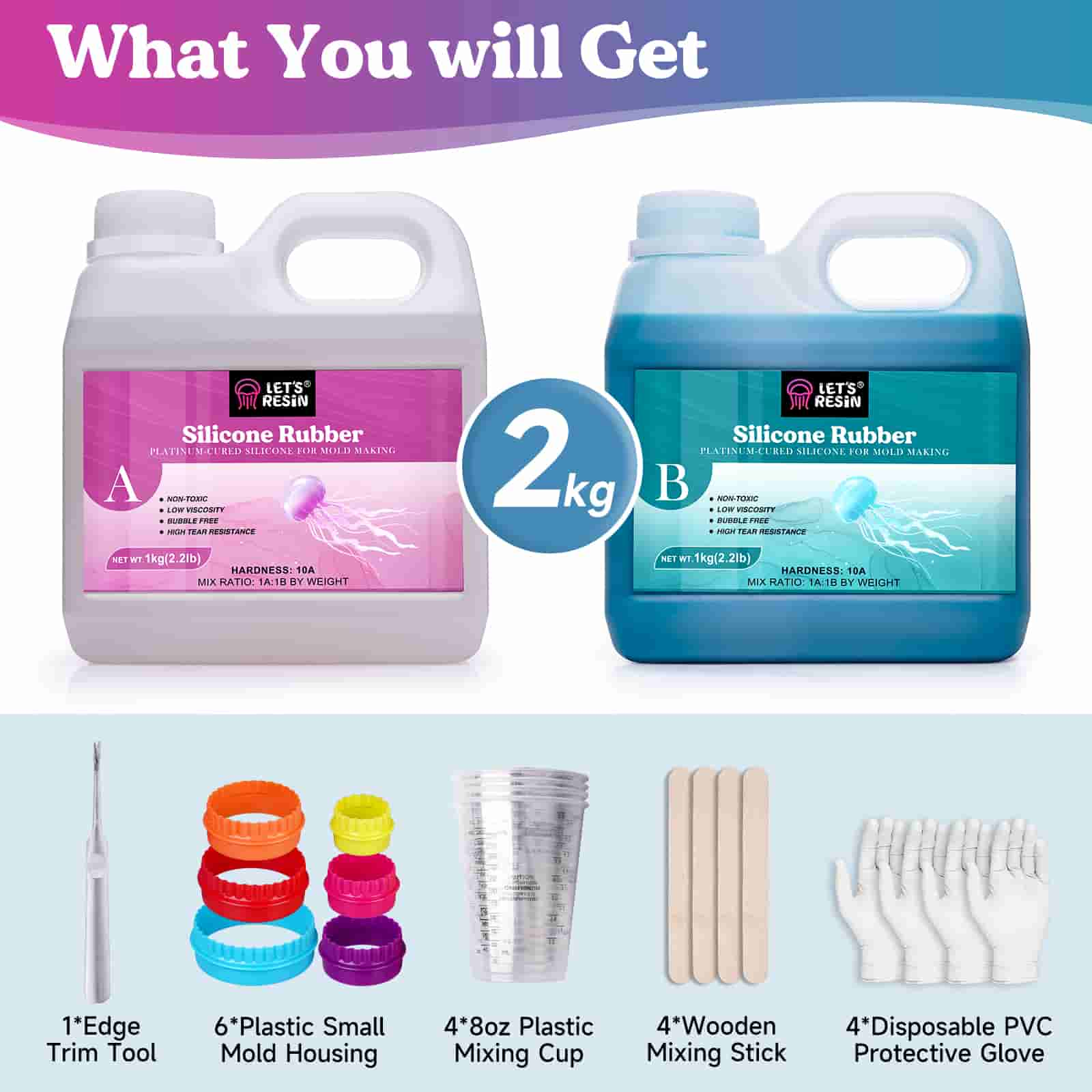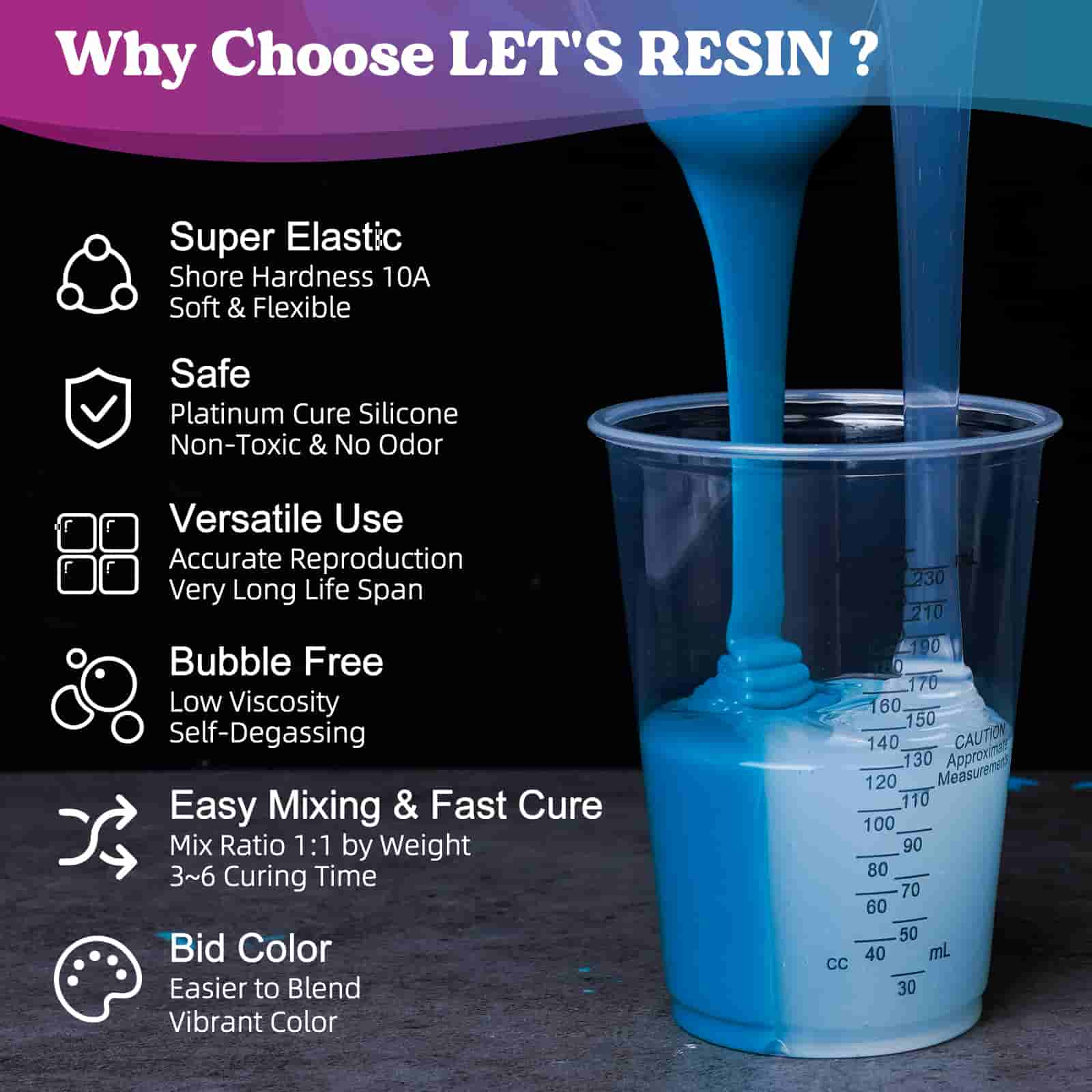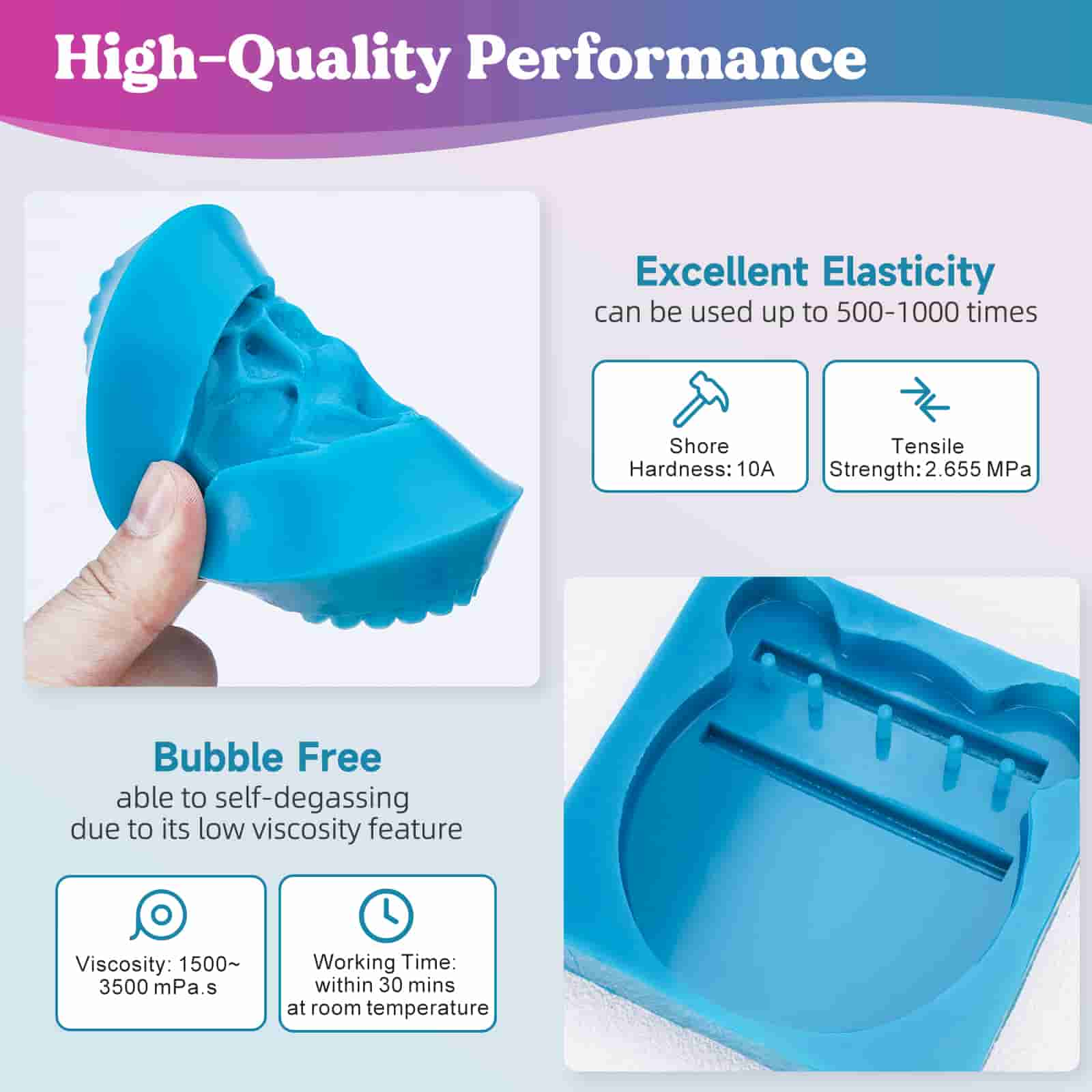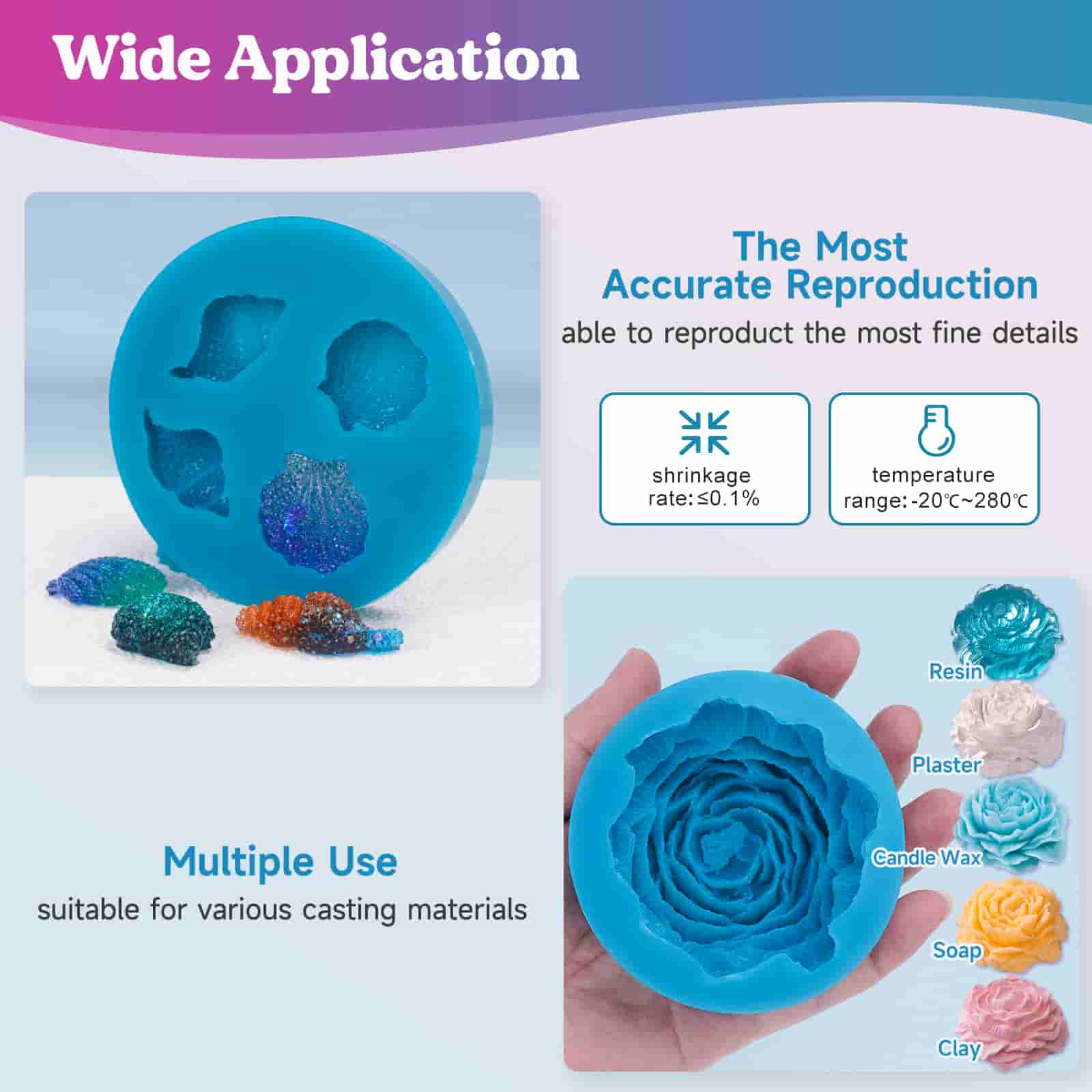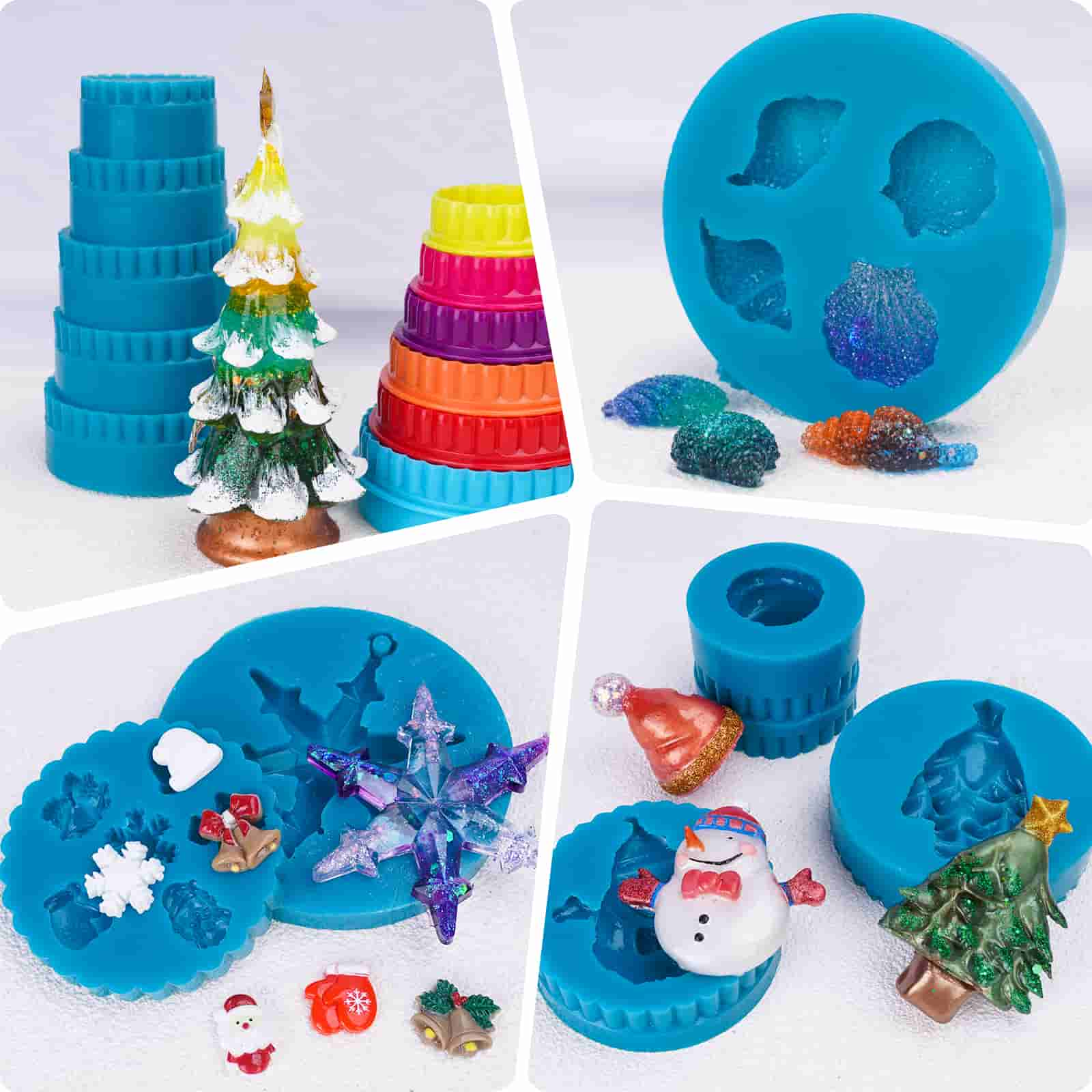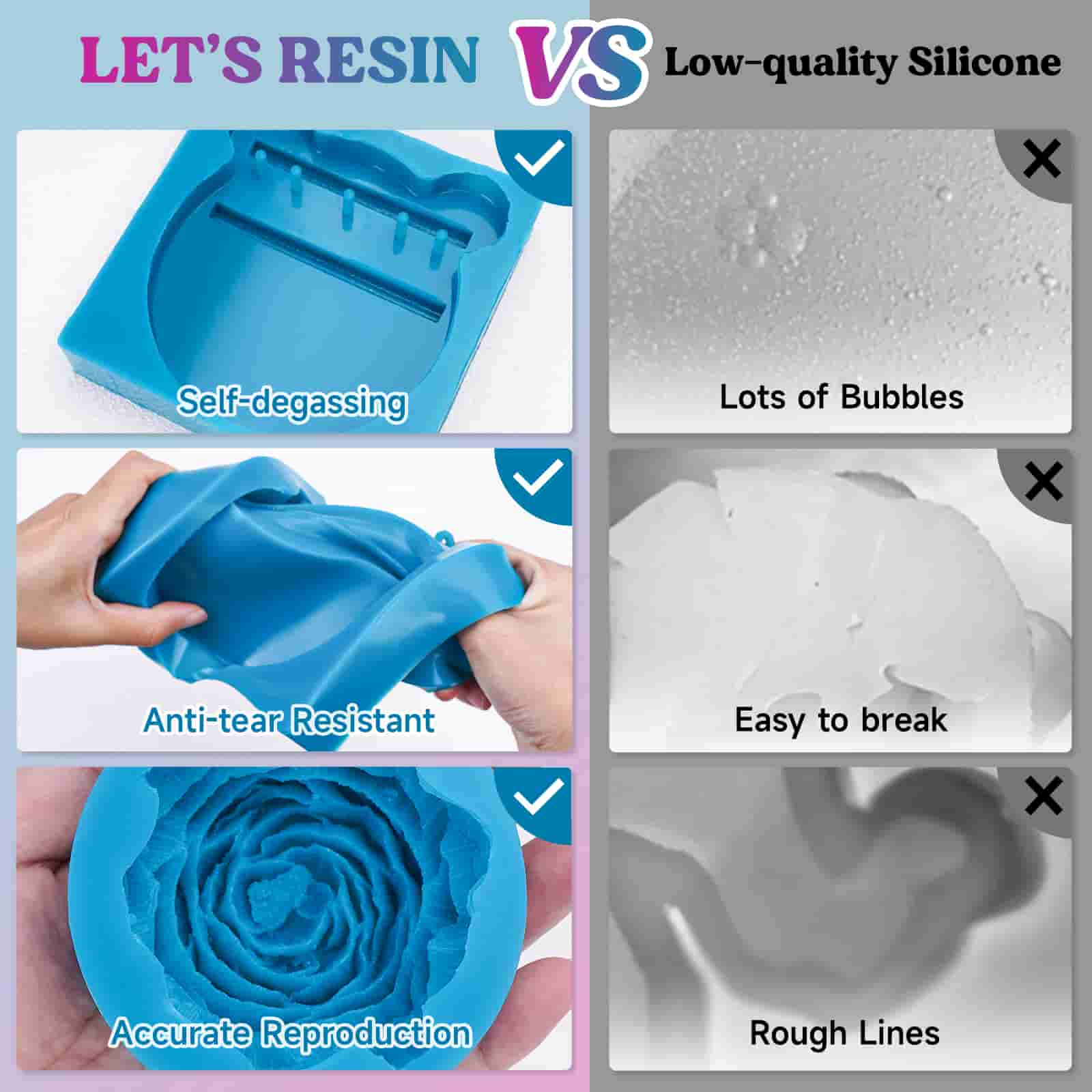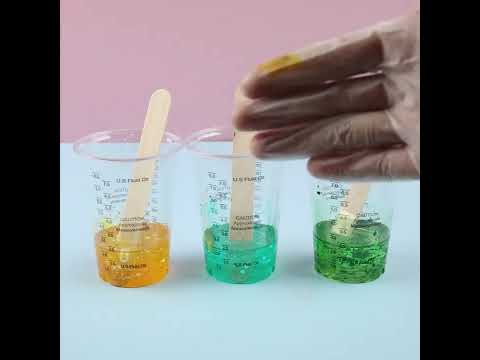 Multi-Purpose Use

Craft Tips
How to make mold boxes?

How to avoid silicone not cure?

How to estimate silicone required?

The effect of temperature on curing